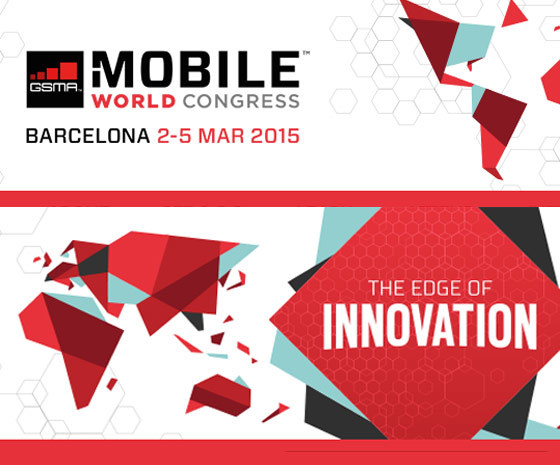 The largest annual event in the mobile sphere; the Mobile World Congress is hosted in Barcelona, and this year's event is not long away as it takes place over four days from the 2-5th March 2015.
Major players like HTC, Samsung, Sony, LG and Microsoft are all suspected to unveil exciting new innovations to their platforms, products and services. Each year surpasses the next with the groundbreaking technologies that are launched at the event.
The event serves as the nerve center for global innovation as a coming together of the top industry professionals connect for a few days and deliberate the shape that mobile will take in the year ahead.
There will be more than 1,900 exhibitors showcasing at the event.
App innovators will be among the group, with software, online tools and digital media technologies to impress, as countless opportunities will present themselves to make deals and network at this prestigious gathering.
We at 3D Issue are very interested in the conference this year.
We have just released a content aggregation tool that allows publishers to collect content in real time from any online source and deliver that content to a responsive web app or use as a content delivery mechanism for native mobile news apps.
It's currently being used to power hundreds of automated regional news apps in the US along with powering a leading US national daily news portal.
If you would like to read more about the innovative technology created by 3D Issue please read this recent article written by the Irish Times newspaper.
If you have any interest in content aggregation and see a future need for it in your products and services lets try and connect. If you would be interested in talking to us about the technology we are developing, please email paulmn@3dissue.com with a brief description of your company and we will get back to you.
By Audrey Henry