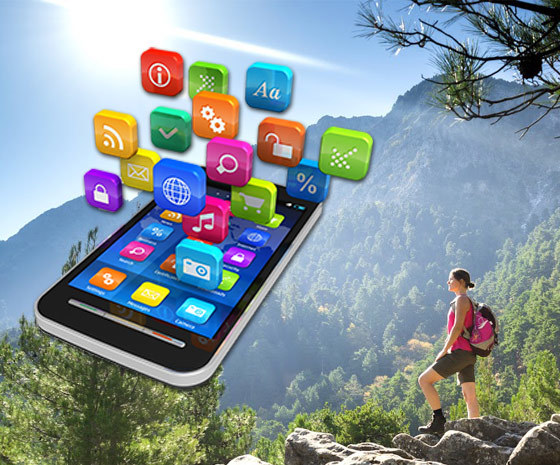 Mobile web app developers are targeting the outdoors with boundless success.
The scope for apps to enhance such experiences is quickly taking hold, with over 700,000 downloads of Chimani's National Parks apps downloaded already.
The beauty of these apps is that they can possess guidebooks, maps, activity planners and GPS functionality.
Apps may ultimately replace the printed tourism guide
The complete digital package an app can offer is proving the popular choice with today's generation and will hopefully engage a future generation to discover the wonder that nature has to offer as well.
The app developer and co-founder of Chimani Kerry Gallivan aims to bring the younger generation back to nature through technology. His series of free apps targets not only national parks, but also other outdoor destinations both in the US and internationally. He believes apps eventually will supersede paper travel guides and inspire the next generation of park devotees.
One big benefit of the app is that it stays completely functional in areas with no phone or data connectivity. All of the content is preloaded on the smartphone or iOS device, and the GPS functions still work in mobile network "dark spots," of which almost all national parks have many.
Chimani apps appear to have a bright future. Investors have started to take notice. The company recently acquired a $500,000 sum of funding from an assortment of private and public sources.
This story combined with a news article I read yesterday makes for good news for the adventurer in us all. Google announced that they are bringing new features and improvements to their map technology. Maps will work offline, even when you don't have data access. You can even make voice commands, get turn-by-turn directions and browse maps offline.
It is certainly good news that technology and nature are working together to enhance more lives through exercise, fresh air, discovery and adventure. I just hope the phone batteries last the trek!
By Audrey Henry