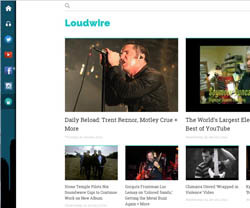 There is an audible buzz around the mobile world, there is a new kid on the block and they are coming at high speed, quite literally! This year has been predicted to be a huge year for video sharing, particularly through mobile devices. Many amongst us have become used to hearing the well thought out reasoning behind these predictions. Nationwide 4G rollouts boasting exceptional speeds were becoming ever more accessible on smartphones, the smartphone themselves were ready, shiny HD screens with hardware that could best take advantage of the new speeds that 4G will endow us with, the stage was set.
Well, it seems that the speed with which mobile video content is being adopted by consumers has surprised even the most optimistic among us. Make no mistake, this is big business, this has all the hallmarks of creating a stir not seen since the inception of the smart phone itself. The internet is like a sports car which is thirsty for fuel, only the fuel in this respect is content. Content drives the internet, without content, the internet itself, like the sports car, would come to a shuddering halt. Consider then that the fuel the mobile connected arena has been using until now has been ordinary grade fuel and suddenly it has been topped up with Nitrous Oxide. This is the effect that video sharing is widely expected to have.
Connected devices have changed our online habits, whereas previously the internet was something you would check on your home PC, it now is a tool which a large portion of the world carries with them in the shape of their smartphone. The same can be said of the evening surf, not the kind you will need a wetsuit and a board for, but rather the kind where millions around the world switch on their tablet in the evening to catch up on the day's events and happenings, all while resting their feet and glancing periodically at their TV.
We have already covered some interesting statistics to do with tablets and smartphones, what we are going to look at today is how mobile video content can aid you in your effort to reach your target market.
Hubs screenshot

Reaching your target market
We know the majority of the world is mobile and of that majority, the lions share now own a smartphone, the smartphone offers so much in terms of content consumption and potential engagement with consumers that is a marketers dream. The smartphone and the tablet have literally struck traditional marketing methods out of the ballpark, the methods, and the rules have changed.
Think of it this way, in times not so long ago, you would have been reaching out to your consumers through traditional methods such as printed media, billboards, television or radio advertisements. In more recent times we would have harnessed the power of the internet to reach out to consumers through their PC's by newsletters and email marketing in general, successful methods though they are, the smartphone revolution has changed all the rules.
Suddenly marketers found they had access to people directly; they had a portal to communicate through that lived in the pockets and handbags of consumers throughout the land, what would have seemed like a marketers dream was now a reality, the smartphone had arrived. We have spoken many times in these blogs about the importance of your content being responsive, this is absolutely imperative going forward. In the case of video content we are talking about a medium which is highly shareable, easily digested and is able to satisfy entertainment and information requirements in tandem.
The potential reach of video is second to none, below is some statistics supplied by the Business Insider which supports this statement;
• YouTube: some 40% of YouTube's traffic now comes from mobile. Compare that to just 25% last year and a paltry 6% only two years ago.
• By 2017, video will account for 69% of all consumer internet traffic according to Cisco; video-on demand traffic alone will have almost trebled.
• Audience boom: About 50 million people in the U.S. now watch video on their mobile phones. Fifteen percent of all online video hours globally are viewed on tablets and smartphones.
• Machinima is one of the most-watched YouTube channels in the world. The channel, focused on video and computer gaming, has a global audience of 200 million people. HBO, by comparison has roughly 30 million subscribers.
• Netflix: Netflix widely went with an iPad app first, not a smartphone app. Today, a reported 23% of all Netflix subscribers say they have watched on smartphones, and 15% have done so on iPads.
• Bandwidth hogs: One-third of all home broadband Internet traffic in the U.S. is generated by Netflix videos. YouTube accounts for nearly one-fifth of all mobile data traffic.
• VEVO: The music video platform's mobile and TV app audience exploded by 184% this year. Half of its views are from mobile.
• Amazon: The company has about 16.7 million Prime subscribers that get unlimited video streaming on Kindle devices and via Amazon's mobile apps.
If there was any doubt lingering within your mind about the potential of mobile video sharing then the above statistics by the Business Insider should have well and truly nullified them. This is a market for businesses big and small; in fact I would even go as far as to say that to not be involved in this pivotal movement is to put your business in jeopardy.
The inherent power of mobile
Focusing on mobile centricity for your business content is, and will continue to be the most important factor in your marketing methods; it can't be stressed enough the potential reach this will empower you with. This is where your content has to be, it is where it will be discovered, or not as the case may be.
Still not convinced?
How about this research into the efficiency of mobile video content by econsultancy .com, they go on to state that;
'online video viewers are almost three times more likely to click through to a brand's website from their smartphone than their laptop or desktop computer, Using data from more than 3,000 branded campaigns, they found that the average CTR for mobile is 13.64% compared to 5.45% on desktop. The same research also highlighted that desktop video is still performing strongly with a rise in CTR's for this particular medium.'
Simply put, video sharing is performing strongly on all fronts but particularly mobile.
Interactive publications
Many publishers have taken their publications online for a wide variety of reasons which we have covered in some detail before in these blogs, the advantages are many and one of those is the availability of interactive features. This is truly one of the beauties of online publications, what better way to experience something you have been reading about than to have it accompanied by a video, if a picture can speak a thousand words how many for a video?
I think the point I am making is clear, video sharing is where it is at and where it is going to be, enhanced hardware coupled with faster connection speeds is only going to further enhance this movement. In today's content heavy world video can be a breath of fresh air, it is relatively easy to digest, it's entertaining and it will deliver your message effectively. Videos have the potential to go viral which is every marketers dream, Volkswagen hit the jackpot with their trio of videos which collectively accrued over 155 million views, not bad going I think you will agree!
Below is another advertisement by Volvo which also went viral, another great effort by the Swedish car manufacturer.
The figures are clear, the future of mobile video sharing is going to play a major part in our online lives and this is particularly pertinent in relation to businesses and their marketing plans for the future. You really can't afford not to throw your hat into the ring to be a part of this hugely influential movement.
Would you like to see your content come alive in an environment that is both responsive for mobile access and also includes video sharing within its many capabilities?
Do you want your content to be available to a potentially gargantuan audience?
Why not try out a trial of Hubs today and capture the inherent potential of video through digital publications that embraces responsive capabilities.