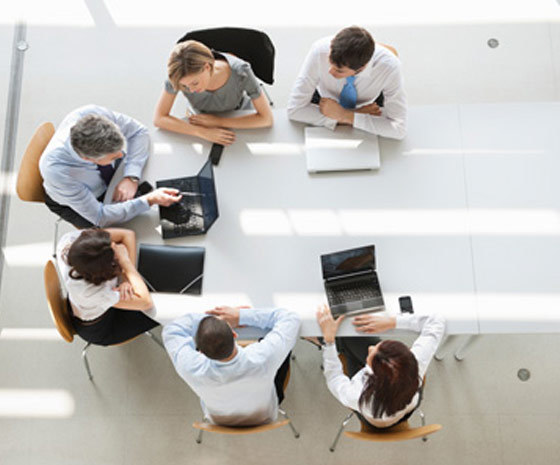 The shift from desktop to mobile has had a transformative effect on every content marketer's working life.
If you are thinking of creating an app you may want to research some the top mobile marketing strategies that are working in the app sphere at the minute.
People used to browse the web on computers/laptops, and interact with content, now they are on mobile web and in apps; social apps such as Facebook and Instagram being the most popular.
I will talk in today´s blog about the most used apps, their content types and the markets that are downloading the most and spending the majority of their web time in these apps.
Keeping abreast of the trends and habits that are happening on a daily basis are vital in the app world to develop a good strategy for your target market.
People like to stay in touch, communicate and know what´s going on. The figures from App Annie correlate to this picture; not unexpectedly, given that smartphones are chiefly communication devices, the report found that within every key market, apps in the communication and social categories accounted for at least 40% of smartphone sessions on Android.
In the image below you can see the most popular categories of apps for country. US, UK, Germany, Japan and South Korea are all accounted for and the results differ from country to country.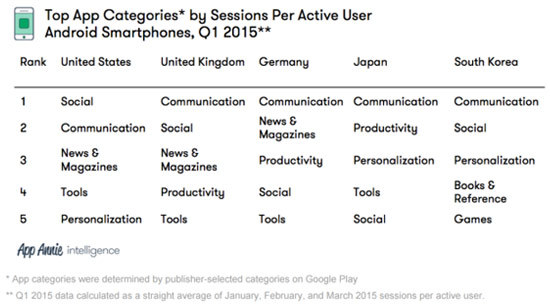 Facebook dominated in the US, but other country preferred the more direct messaging apps like WhatsApp Messanger.
In a recent survey people were asked why they tried, bought and used the smartphone apps they did.
"Some 52% of respondents say they usually become aware of mobile apps from friends and family. Other common discovery methods are app stores (40%), search engines (27%), company websites (24%), and television (22%).
At 3D Issue we can help you create your own marketing app; the auto-updating apps can be built from your existing online content sources within minutes. No coding required! Contact info@3dissue.com if you would like some advice on your app and the possibilities that await you.
By Audrey Henry