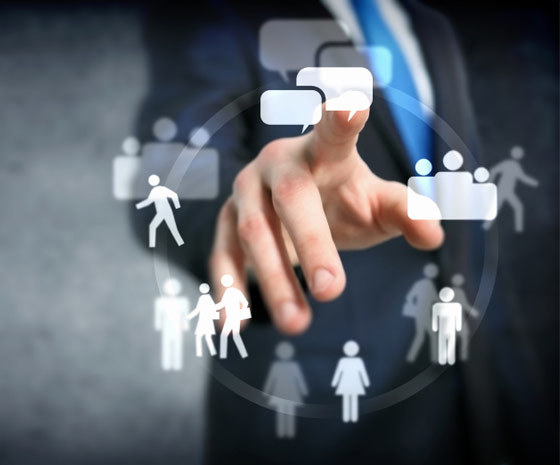 With the help of an easy to use mobile marketing software you can reach mobile users virtually 24/7/365. Because mobile phones are almost always on and constantly being checked by their owners your email, message, social share, or push notification will be instantly seen. Even if the user has their phone on standby mode or switched off once they turn on their phone they will see your message. Never before have marketers processed such a direct connection to their audience. Check the stats on mobile usage to bring more clarity to this point.
April 21st is today and it is a big day because Google starts rolling out the "mobile friendly" search update! If you have a responsive website already you will be safe enough. Competitors of yours that have not already upgraded to mobile sites will suffer and may see a lot less traffic as they won't rank well in mobile search. If you need to make any necessary adjustments to your website do so now. Now is the time to truly embrace your mobile audience. Read more here on Google's mobile-friendly search engine changes.
Mobile marketing is constantly becoming more effective and is a vital daily activity for many people. I know many businesses benefit from it. You just have to look and see the capabilities of what mobile marketing has to offer.
In today's blog we will discuss the many pros and few of the cons that accompany mobile marketing.
Pros
1. Better connectivity: Have a large database of your customer's phone numbers, email addresses and ask them to follow you on social networks. This way, when you share a special offer or promotion the result in your shopping cart can be instant seen.
2. Instant delivery: The immediate effect cannot be improved upon by any other form of marketing. Clicks can be tracked from device used to let you know the exact effect of your efforts.
3. Simple design: create convenient content that will load quickly and give a direct message to your customer. No need for highly flamboyant design with lots of high-resolution images, videos and fonts that you need to do for desktop viewing.
Cons
1. Privacy issue: permissions and opt-out of promotion choices will have to be adhered to.
2. Screen sizes: With so many differing screen sizes many find the task of creating for mobile difficult.
3. Navigation: There is no mouse attached to a mobile so marketers and developers must go a step further in making content for mobile user-friendly.
Tips in creating a winning mobile marketing strategy:
Get customized: Create your own app. Apps are an effective means to become even more connected to the vast mobile audience and put them in your reach.
Create a dynamic auto updating newsletter: Marketing tools like 3D Issue Hubs can create a unique marketable user experience from your web content to be responsive to all devices and computers. Software like this can allow you to have impressive vibrant content easily to market to your audience.
If you would like to create a mobile app or a content hub to market your content to a mobile audience simply email info@3dissue.com for some expert advice on how to get started.
By Audrey Henry