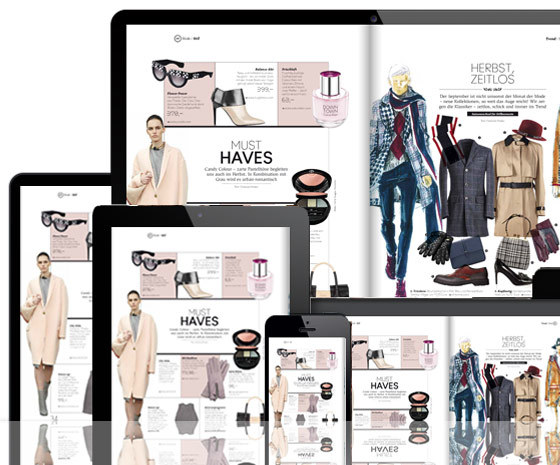 Marketing to a mobile audience can involve creating clever content that will engage on a memorable level.
Creating a magazine to represent your brand, services, products and ethos is a trusted content marketing practice by many retailers and business people. Some organizations are working together and forming a magazine that gives advertising and articles a shared platform that can work well for everyone involved. For example, a tourism magazine having many companies as contributors; such as restaurants, hotels, events, outdoor activities and entertainment venues in the area. In a mobile marketing magazine designed for digital viewing all these different amenities can have web links to gain traffic to their sites, leading to more visits, greater popularity and as a knock on effect more orders and reservations.
Digital Magazines created with 3D Issue digital publishing software can be enjoyed on all iOS and android mobile phones, also on eReaders, tablets, PC, MAC, desktops and laptops. The marketing scope is widespread as a viewer has lots of choice as to where they open the link to your marketing magazine. Your customers are going to have payment systems set up on their favorite devices so doesn't it make complete sense to market your produce to them via these sources also?
View the IPW Orlando digital brochure below, powered by 3D Issue, see how it utilizes interactive features well throughout the publication. Video, email and download buttons have been included in articles and advertising spots…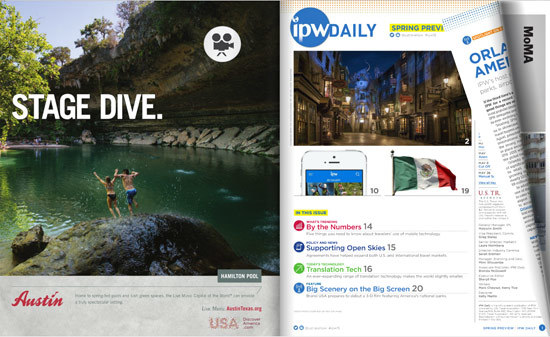 On the front cover the heading has been given rollovers for "jump to page". If you hover over the sub-heading in the bottom right-hand side you will see how this feature works.
See in this video tutorial how to utilize this feature in your magazine.
On page 2 there is a full page advertisement with a hot spot over it, prompting the reader to click, this will take them to the advertiser's website. There is also a video included in this advert, for encouraging greater engagement.
If you would like to create a digital magazine with 3D Issue digital publishing software all you need is a PDF of your publication. Simply email info@3dissue.com for some expert advice on how to get started.
By Audrey Henry