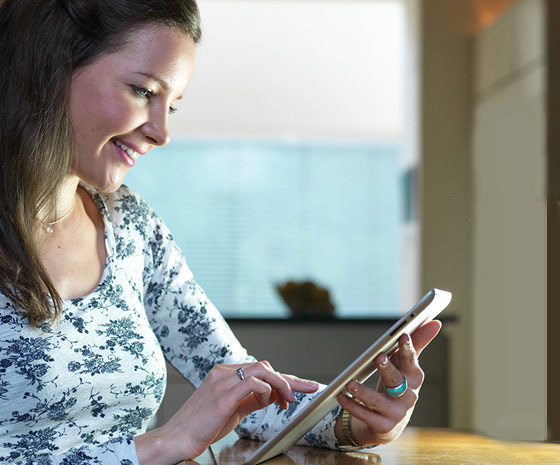 Mobile takes priority in our everyday lives. 75% of Americans bring their phones to the bathroom, as stated by Digiday. People just cannot bear to part with their mobiles. When you're in a public place, no doubt the majority of people will be sitting on their phones, Nielson discovered the non-surprising fact that 91% of adults have their mobile phones within arms reach.
If those statistics don't help you realize the world is revolving around mobile devices, I don't know what will. If you have a business and are having promotional problems, have you attempted to connect with your marketplace through your mobile? Or have you tried to mobile market and you haven't quite gotten the hang of it? I want to show you the tips and tricks to mobile marketing for your business. But first, try reading this blog written recently on current updates in the mobile marketing world.
If you care for your business, you're going to want to create a mobile presence. Hopefully by now you have already generated a following on social networking sites. Keep using internet sources such as Facebook, Pinterest, Twitter, Instagram etc, to gain an audience online, from there your customers can access your information from their mobile devices as well as their PC's and laptops.
Being reachable and having responsive content is key to your mobile strategy
Firstly, you are going to have to decide if you want to create a website, mobile app, or even both. The only problem with websites is that they may not be mobile friendly, meaning they might not fit to iPhone or tablet screens and can be harder to navigate.
You can also create a content Hub, this is a single link that can contain all your online content, from flipbooks, to social sites and RSS feeds. The advantage here is that once added to the hub content becomes responsive on every device and auto-updates. Perfect for the busy mobile marketer.
Mobile users want something convenient and something that won't take many clicks and links to get their information. Mobile apps are easily accessed on a device as it is downloaded onto the home screen of your mobile device, the only thing about apps is you need to be updating them regularly so you don't lose the interest of the customer.
Do a bit of market research. Ask your customers what they would prefer to have through the use of social media, or through an email campaign; these are great ways of interacting with your audience and finding out first hand what really appeals to them.
With 3D Issue your content hubs and apps always have the latest news from the content you choose. Simply add your sources from your existing online sources, including your social media sites, blogs, RSS feeds etc, have all your information in the one place in the space of an app for your customer to access on their mobile.
Now that you have your mobile site, content hub or app set up you need to think about marketing your business through it. You have to consider the fact that there are thousands of businesses just like yours out there who are looking for a little bit of awareness over the internet or mobile devices and that there are thousands of websites and thousands of apps already on the market. There are now 143 million smart phones in use in the U.S. and 71 million tablets as reported by Heidi Cohen, a few of them could possibly come across your business online, but if you're not marketing correctly they could turn away.
Tips to market your business through mobile:
• Be creative: truly unique meaningful content gets attention.
• Have interesting content that's worth reading.
• Have a friendly page and make sure it's easy to navigate.
• Be active on social media.
• People will most likely download a free app.
• Update your website/ app regularly.
• Get in contact with bloggers, marketers etc for feedback.
For more details, another blog worth reading is this one about strategies for mobile marketing click here.
I hope this blog helped you have more of an idea of mobile marketing for your business, if you have any other queries you can always contact us – info@3dissue.com
By Georgia Keys