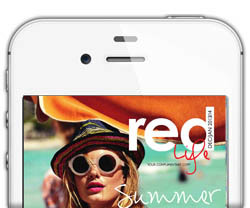 The online domain and the capabilities it brings to the table is an integral part of our everyday lives; this is a resource which touches millions of lives daily across the globe, enhancing lives with the gift of knowledge. It can sometimes be forgotten amidst the furore that surrounds this, the ultimate of all knowledge bases; that this resource has only been with us since the mid 90's and as such is still in its formative years.
The world wide web has brought with it advantages and benefits too numerous to list, I'm positive that you all can think of quite a few regardless so the need for me to repeat them is negated. For every yin, unfortunately there is also a yang, the internet, while undoubtedly enhancing and enriching our lives has brought with it many challenges for traditional industries, none more so than the publishing domain.
Publishing has struggled somewhat with the transition to the online arena, like many industries it has been somewhat slow to utilize the advantages that the internet can offer, this isn't to say that the publishing industry isn't adjusting its approach and trying to encompass their strategy to include planning for the online domain, just that it has taken a little longer than it should have.
Berlin Summit
This was highlighted last month at the Digital Innovators' Summit in Berlin where Innovation Media Consulting released their "Innovations in Magazine Media" report, the report, not surprisingly, focused on facets of online publishing which we here at 3D Issue also firmly believe feel are vital for publishers moving forward. IMC partner Juan Señor alluded to this when he highlighted that video, native advertising, programmatic and big data are set to have a major influence in publishing success now and in the very near future.

The one factor that is top of the 'must haves' according to Señor, a theory which we fully support, is the development of a mobile strategy. "This is the 'Mobile Moment', the tipping point where mobile traffic overtakes desktop," he said. Many magazine publishers have found it difficult to bring marketers along with them on their mobile offerings. This is because they have been going about things the wrong way, said Señor. "Trying to migrate PDFs onto devices is a mistake we see repeated over and over again."
Responsive content and video
Señor highlighted the importance to publishers of producing material built with responsive content in HTML5, a 'design once but publish everywhere' approach that is set to become ever more prevalent in the coming year. The ongoing domination and influence of smartphones and tablets in our online content consumption demands such an approach, mobile usage has now superseded fixed internet access so the need for this crucial for publishers who wish to remain relevant to the online consumer.
Visual content, especially video, is widely expected to have a major impact in the online publishing stratosphere this year. The benefits to the inclusion of visual elements within publications has been well documented, advancements in devices and broadband speeds makes this transgression a natural and intriguing pivot within the industry. Online publications retain the ability to include interactive features with multimedia capabilities, they can truly enhance the publications engagement with the consumer, combined this with a mobile strategy and you are assured to maximize your publication reach and influence.
Everything we have spoken about in today's blog is available to you through the 3D Issue software, mobile friendly, interactive and multimedia capabilities and much more are awaiting your publications, why not try out the free, fully functional trial today and ensure, you, and your publications, are at the very cutting edge of publishing technology.