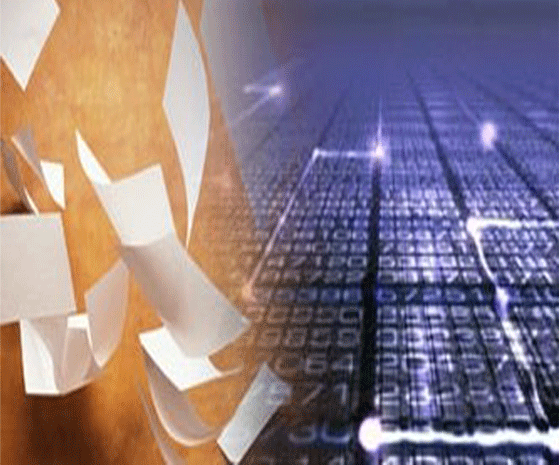 The number of mobile devices and platforms has drastically increased over the past couple of years, due to this we have seen the change in the way businesses now advertise. Consumers and businesses seem more connected in the digital era. This change has touched many industry's including the publishing industry. With mobile magazine migration a number of publishers are now deciding to go digital.
In today's blog we will focus on reasons why mobile magazine migration is beneficial for publishers. In order to stay ahead of the competition and retain readership publishers must always keep updated in the publishing world, with this said the mobile magazine migration was a huge step for some publishers to take. Knowing where to begin was stressful, the amount of information on the web can be overwhelming and intimidating. However, many publishers have found the 3D Issue software to be exactly what they are looking for. 3D Issue is a page-flip eBook and digital magazine software, a very useful tool that can be used in order to accomplish this particular task. Converting to digital editions will see your dull life-less print magazines be transformed into interactive media rich publications.
Check out some of our customers samples created using the 3D Issue software. From these you can see how businesses are using interactive elements whilst engaging their audience.
Moving from print magazines to digital mobile magazines has many benefits and can open more doors for publishers. In terms of exposure, digital magazines can provide more opportunity for advertisers, with the built in feature of including audio, weblinks, video, HTML5 and Flash, these features provide multiple ways advertisements can be presented. In addition to this the software provides loads of advertising space where publishers can target specific audiences via mobile magazines.
The main most obvious benefit that mobile magazine migration has had is in the increase in accessibility and exposure of content. With mobile magazine migration wider audiences can be reached, allowing users to interact and share the content via social media.
Many publishers have claimed that mobile magazines have increased revenue from advertising campaigns. Rolling Stone and New York magazine generate the largest portion of their newsstand sales digitally, around 24,000 copies (30%) of Rolling Stones newsstand sales are in a digital format.
I feel the main factor that contributes to these figures is the interactivity available on a digital format. With 3D Issue you can involve the user, through the use of multiple multimedia methods. 3D Issue also allows the user to download and view via the Android and iOS apps. As the owner of the digital magazine you will be able to archive past issues, control access via log-ins and also be provided with in-depth statistics on your users movements throughout your digital edition. Mobile magazine migration has its benefits for both the end user and publisher.
The main bonus in choosing 3D Issue is the integration of both 3D Issue branded Apps and 3D Issue Hubs. 3D Issue app provides you with a branded app platform which allows you to integrate your publications into one place making it easier for end users to view your digital editions. You can also merge your hub account settings allowing you to create an auto-updating eBook which can synchronize your online marketing and social content.
Click here for further information on 3D Issue Apps.
Click here for further information on 3D Issue Hubs.
If you have any further questions on Flipbooks, Apps or Hubs get in contact with us today.