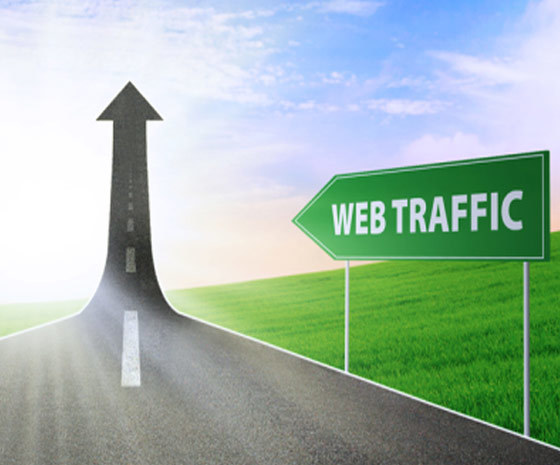 People want to be reached fast. If your site isn't mobile friendly you're losing business.
A mobile is the most powerful form of communication, therefore, it is the most valuable form of marketing. In 1997, there were approximately 1 million websites, and 10 years later, there were 150 million. In 2007, there were about 1 million mobile websites, and the number is supposed to reach 150 million by 2017 according to imarketingfactory.
Not enough marketers are aware of the effects and the great results that come with a mobile-friendly site. Surveys in the year suggest that only 6% of the website owning SMB population in the U.S. and U.K. have mobile sites, businesses don't understand that having a mobile-friendly site will do wonders for their business, they need to become more aware, and that's what I want to emphasize in this blog today; why customers need to be seeing mobile friendly sites.
Here's a fact – The majority of online shopping is done on a mobile.
What I don't understand is, if so many people are searching the web on their smartphones or tablets why so many business have unfriendly mobile sites?
If you're unsure if your site is mobile friendly already there are ways of checking, Google has a mobile friendly test, you simply put the link of your website and they'll tell you whether it's friendly or not.
Still not convinced if you need a mobile friendly site? Here are some facts that Google came up with in 2012
• 74% of visitors were more likely to return to mobile friendly websites
• 61% were likely to leave if a site was mobile friendly
• 67% were more likely to buy at a mobile friendly website
Some Facts you should be aware of:
1) Customers carry their smartphones everywhere
Customers use their smartphones for everything, to gather information, news, provide them with entertainment, to shop and to research, your business needs to have a strong mobile presence so audiences can gain access to your site at all times. Really consider the fact that the majority of people can't live without their smartphones and a fact from Google is that 85% of Americans are never more than three feet from their cell phones!
Mobile friendly sites reach every audience whatever device is used, that's what makes them so reliable and worthwhile.
2) What customers want
As dedicated business people you are expected to fend for your customers. If customers don't get what they want or you don't meet their standards they will not work with you. The point of a mobile site is to make it easier for shoppers to shop, have your site fit the screen of all mobiles, make the features visible on the screen without needing to zoom for example the 'checkout' button should be easily accessed and quick to use.
3) Mobile Internet Traffic
If your site is in any way hard to read or doesn't fit the screen of mobile devices, potential customers will exit your site and search for a better and easier one to use, that's the importance of the mobile site.
Having a mobile friendly site will encourage customers to shop with you resulting in your audience expanding and increasing traffic, which is great marketing for your business.
If you want your business to be found on the Google search results you need a mobile site. Not only does it attract traffic but it will also increase your rankings, which can move you further up on the Google home page, resulting in more people finding out about you and your business.
4) Mobile app or mobile site?
If you're stuck on deciding between making an app or a mobile friendly site, I'd make the site. Simply because, in some cases, an app or smartphone user is limited to a certain amount of memory they may not be interested in downloading an app they don't recognize.
But obviously there is no harm in making both. I recommend you avail of the free trial of this app platform to test out creating your own app.
5) The Competition
More than likely brands you're competing with for the attention of potential customers have or are planning to have a mobile site. Don't wait around for them to make the first move, be a leader not a follower, especially in these situations where you could lose valuable business.
6) Checklist for your friendly site
Now that you've read the above guidelines, here's a quick recap of what should be included with your mobile site. Ensure that your site is fast loading, it has easy navigation, it is a streamlined site with great content and great products and most importantly is keeping your customers happy, which in turn will prompt them to make more purchases and share your sites with their friends.
If you're looking for an easy navigable mobile friendly site, that includes all the above features and more, maybe try out 3D Issue Hub platform. The hub is available on any device, you can include all of your content from your social media sites, blogs, RSS feeds, videos, images and audio files. Just to see how easy it would be for a customer to gain access to information through a hub that can populate an app on a mobile or act alone as a mobile-friendly responsive web URL.
If you want to read more on being mobile friendly, read one of our previous blogs on 'Why to create mobile friendly material' here.
I hope you really enjoyed reading this blog and if you have any questions feel free to give us an email at info@3dissue.com Thank you.
By Georgia Keys