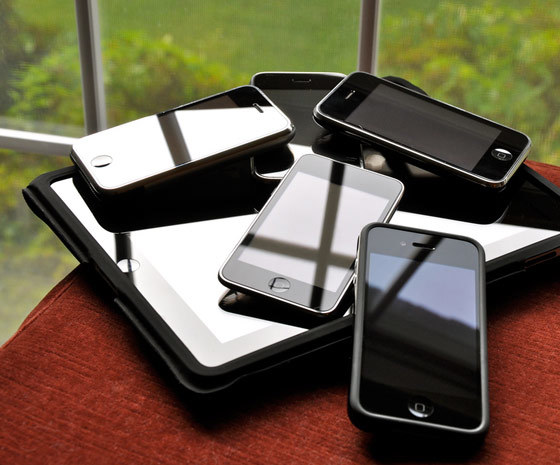 In a mobile-centric environment, creating content that reaches all mobile formats in a suitable manner is paramount to a digital marketing strategy. Today up to 80% of your online audience could be accessing your web content from their smartphones and iPhones. Ask yourself; is your content optimized well for this large number of viewers that could turn into web visitors and faithful online customers?
Our online society is turning increasingly to mobile platforms and devices. A recent Global Mobile Data Traffic Forecast predicted 788 million mobile only Internet users by 2015.
These figures prove to us that mobile app development is becoming more and more important and having a branded app to suit your content garners an audience like never before.
Techcrunch reported recently that mobile app usage has increased In 2014, as mobile web surfing declines. And that mobile users are now spending 2 hours and 42 minutes per day on mobile devices as of March 2014, up from 2 hours, 38 minutes as of a year ago.
Statistics from Convince and Convert state that; 4 out of 5 consumers use smartphones to shop. Mobile marketing is the future. Any marketer, or marketing firm worth their weight in invoices knows that the key to future success is adapting to and optimizing for the mobile market.
The importance of having a responsive website is a hot topic we have been blogging about for years now. But more recently we have mentioned more and more aggregation tools that marketers are using to centralize all their online content into a responsive, auto-updating Hub. Even if you don't have a responsive website the web content you add to the hub will be responsive. You can add email, alerts, RSS feeds, blogs, social posts, Instagram, tweets, videos and more to the hub.
If you have any questions regarding ease of management of mobile formats for your marketing content simply contact info@3dissue.com.
By Audrey Henry