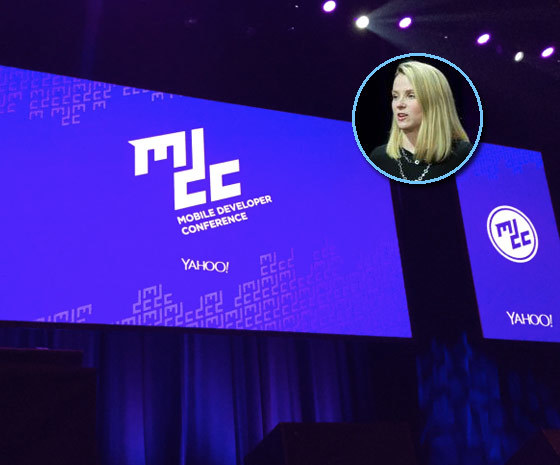 At its first ever Developer's Conference last Thursday, the 19th Feb 2015 in San Francisco, Marisa Mayer launched the "Yahoo Mobile Development Suite". This is essentially a free toolkit for managing mobile apps. It combines Yahoo app publishing for monetization, search in apps, and app marketing with analytics.
Critics deem this recent news as a shrewd move for Yahoo and hailed it a transition that could reestablish them as a mobile powerhouse.
In her former role at Google, Mayer was a key strategist in many of their successes. Since the two and a half years since she has been at Yahoo she has been trying to launch a mobile platform such as this. She increased the mobile team considerably from less to 50 to over a 500 strong team. Yahoo's top apps have been given a new look and more user friendly interface. Figures from Yahoo state that over 575 million people globally visit their services on mobile devices.
For Yahoo the move should garner more revenue from tablets and smartphones as Yahoo had been lagging behind rivals on the mobile sphere such as Google, Facebook and Twitter.
The acquisitions, Yahoo had made lately, especially with Flurry analytics will help them understand mobile app users.
The data will allow for better app innovations:
The data Yahoo can provide will help monetize mobile ad spend. It allows developers to learn from their data, helps them figure out what people are using the apps, where they are coming from, and most importantly how they can use that data to improve their apps.
Developers then will buy app install ads.
Mobile advertising is centred around app installs ads.These are the adverts that are truly functioning well right now. These ads are indeed measurable, people can garner easily how much money thay are making from these ads. So to summarie the above blog; what's happened, is that Yahoo have developed a strategy where they offer developers free tools to assist them build better apps. Once their app is created they want downloads, so they are lured into buying ads from Yahoo, because those app install ads are really working well. Everyone wins! What do you think?
By Audrey Henry