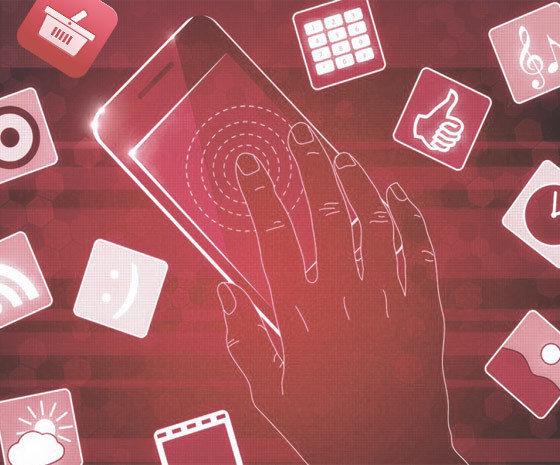 We see a rise in the amount of app inquiries we receive every day here at 3D Issue HQ. Mobile app development companies have never been in so much demand, and in response to this our app development team has increased in size.
Why has this technology gained so much traction so quickly?
I watched a Ted Talk recently by Jan Chipchase who studies behavioral patterns that will inform the design of products we don't even know we want yet. His findings were extremely interesting. His studies help predict how people will behave in the future. We live in a planet of 6.3 billion people, 3 billion already have cellular connectivity it will take about another year to connect the next billion.
What are the 3 fundamental items you carry around with you each day? For most the answer is keys, money and a mobile phone. Keys can offer us shelter and transport, money can help sustain us with food and clothing, and the mobile phone can offer us safety and connectivity as well as a lot of other features and functions from leisure to business. With app development, we already can have many payment options through our phones and key apps are sure to be available soon. (Already there are key duplication apps where the app can take pictures of the key and a 3D copy can be made.)
Perhaps the 3 vital items we carry could be just one in the future; the mobile phone. How would you feel about that? Do you feel your reliability of the phone has gradually crept up on you. Whether you consciously of subconsciously made the choice to become reliant on your phone you have and as a global population we all have.
Apps can transcend space and time, the speed at which ideas can be shared and embrace everyone on the planet is truly phenomenal. See some examples of apps created by 3D Issue here.
See a blog here detailing how the 3D Issue team can work with you and for you to help you have your own branded app created specifically for your needs.
The speed of adoption of new technology is rapid and still growing ever faster. Have your app in the race and your content won't be left behind.
If you have an idea for an app, why not chat to the 3D Issue mobile app development team. They can be emailed at info@3dissue.com and will back to you with all the information you need.
By the way the cost of having a team develop an app for you isn't as colossal as you may think!
By Audrey Henry