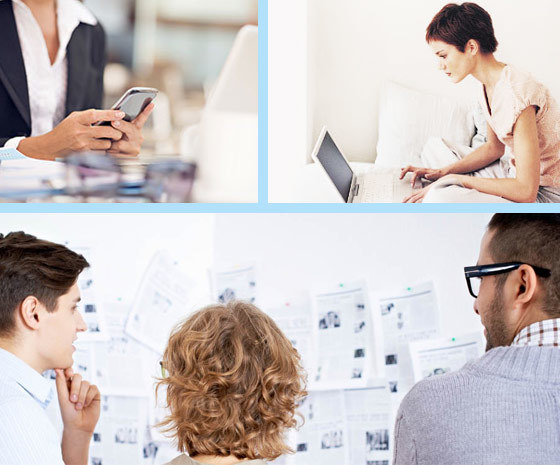 Attributes needed to be a good mobile app developer often stem from a childhood fascination with technology, video games, and computer and software functionality.
From IT professional to marketing guru, it is now possible and necessary for anyone to be able to tackle the task of app creation in order for their business or organization to be competitive in today's mobile marketplace.
Let me stress the fact that you don't need to be a tech wizard to create your own app.
Nowadays we hear about success stories in app production from all walks of life. The internet has the power to educate anyone who has enough enthusiasm to learn. Mobile app developers as young as 11 are making breakthroughs in the industry, see the video here which covers a few interesting stories of how and why these kids took it upon themselves to develop apps of interest to them. With coding and development not even part of the school curriculum, kids have to be resourceful. Sharing open sources and talking with like-minded communities in online forums is aiding many a start-up mobile application developer.
Give yourself mobile visibility with an app, custom made to the branding, look and feel of your company.
App creation platforms have now made it possible for anyone to create their own app easily without any coding. With all the work done in the technology tool you simply add your content sources and your app will auto-update with the latest posting and news automatically. In a beautifully laid out manner your content can be transported to any mobile and tablet device meeting the vast current-day mobile audience. Become a mobile app developer today. Create an app with the help of an app platform. Try it here free for 14 days.
How to decipher a good mobile app developer
Have a look at their app portfolio. See samples of their creations. Ask them for some customer reviews. Study the feedback previous app clients have given.
Tips and resources on app creation:
We have blogged on best practices for naming your app.
Prepare well and this will help to get your app noticed.
If you would like to become a mobile app developer and create an app to market content to your target audience simply email info@3dissue.com for some expert advice on how to get started. If an 11 year old can do it – you can too!
By Audrey Henry