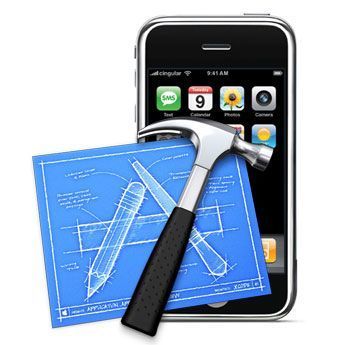 If you are reading this post, you've already decided that you want to have your own mobile app, or you are at least playing with the idea. Either way, I'm sure you already know how the apps have reshaped the current market and you're determined not to fall behind.
There are lots of App builders to choose from out there. Which one is the best for you will depend on your needs. While I can't tell you which platform you should choose, I will highlight some of the important features I think each option you consider should have.
1.A friendly user interface
The platform you choose should be easy to use and as intuitive as possible. Avoid complicated layouts and look for a clear presentation. All these factors will help with the learning curve, especially if your team doesn't have a technical background. The last thing you want is for your team to spend hours or even days learning how to use the platform. As they say, time is money.
2.Publishing platform options
The App Store and Google Play are the main mobile app stores. More likely than not, you'll want to publish your app in both of them so you can reach as wide an audience as possible. So make sure beforehand that the platform you choose works seamlessly with them.
3.Design
Not all the app builders will allow you to customize your app in the same way. Some may allow you to change the background, others the layout of the icons. I'd recommend you to choose one that lets you customize as many things as possible. With 3D Issue Apps for example you will customize icons, backgrounds, menus, layouts, buttons etc. so you can create an app that suits your brand perfectly.
4.Support
With a good app builder you'll probably never need it, but in the event that something unexpected happens, it's always reassuring to know that there's an expert support team to help you out. Don't overlook this factor as it could be vital for your business. Our support team at 3D Issue is available more than 12h a day from Monday to Friday and they are always ready to assist you.
5.Always improving
Technology moves fast, new features and technological advances appear every day. What is cutting-edge today may be obsolete in a few months. The best way to make sure that your app is always up to date with the latest developments, is to choose a company that's always striving for the best and trying to offer the latest features available in the market.
6.Price
You'll find a wide variety of price ranges, but creating your own app should never be expensive. With 3D Issue apps you can have your own app for just 99$ per month, that's all you need. No hidden costs, no maintenance fees, nothing.
If you want more information about how to create your app or have any questions, please feel free to email us at info@3dissue.com.