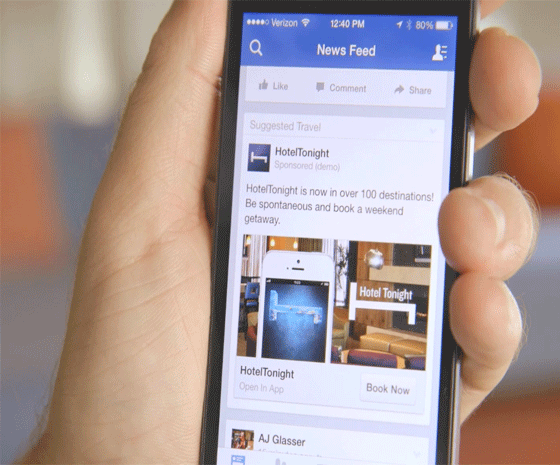 Advertising is a form of marketing which is used to encourage and inform a particular audience of a certain product or company, the end result is to get a message to potential consumers. There are a large number of methods in which advertising can be carried out, including:
• Online Marketing (AKA Digital)
• Product Placement
• Print Advertising
• Broadcasting
• Mobile Advertising
As technology moves forward we see the demand for tablets and mobile phones becoming much more popular, therefore marketing techniques must follow. Today we will look closely at mobile app advertising to determine what it is and how effective it may be. Mobile app advertising (more commonly referred to as Appvertising) involves advertisers promoting their product via mobile phone applications through the use of video advertisements, banners or surveys etc. How you advertise within apps depends solely on your target audience. Appvertising comes in many different forms, for example: In order to get consumers to watch particular ads whilst playing a game, they may be offered virtual currency. This may entice consumers to click into the ad; again this method depends on your target audience. Another type of appvertising may simply involve making ads better, more appealing, introducing a fun or prize giving ad may encourage possible clients. However one key important thing to remember is never to interrupt the app user, try to blend your advertising into context without disrupting the user.
Forbes states that ads that appear within apps get a higher Click Through rate (CTR) than those on mobile webs. Thus proving apps are on the increase and the possibility for app advertising is widely and readily available.
So the question is, 'Is Appvertising the answer?'
A number of big brands have created their own app, this may be due to the fact more and more people are now finding it easier to shop, sell or search within apps as everything is in one place. With this in mind, there may be a number of questions running through your mind, one question being 'how do I create my own app'. That's simple; with 3D Issue apps you can create your very own app with the relaxing benefit of no coding involved.
Not sure where to begin?
Check out some of the samples of clients apps live on Google Play and App Store.