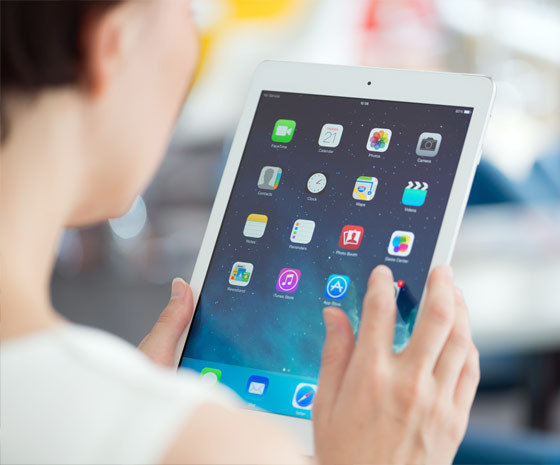 In today's business world, you're going to need more than just a website for your business. You need to grab the attention of the smartphone users and making an app is the best step forward. Your problem may be that you have the app made, but you don't know how to spread the word about it. In today's blog, we're going to show you how you can market your app effectively.
Things to consider when making an app
Firstly, for all of you who haven't taken the time to build an app, make it memorable. You want your app to make it to the home screen of the downloaders device not put in some folder and forgotten about within a few days. Figures from Statista say that App users are spoiled for choice when it comes to apps. For androids they have the choice between 1.5 million apps and the Apple App Store has 1.4 million apps available to download. According to Localytics, every one in four apps are forgotten about. Do some research on how to name your app at the start of your new project, this will help you in the long run.
With our apps you never have to worry about your customers getting bored within 30 seconds, looking at the app and leaving, it is constantly updating. It stays connected with all your social media sites, your blogs and other online content so that your audience don't have to look far for information it is all in the one place. Keep your customers connected, try making an app today.
Marketing app ideas
Active online
Social media is your best friend. It is an easy and free way to share news with your viewers and get the people talking. Create a Facebook/Twitter/ Instagram page, get followers and post. You can market your app there, if a customer has liked your page they are obviously interested in your business, your app can provide information about you, so your app will be downloaded. Post regularly to avoid being forgotten and make sure you're marketing your app in a professional informative way and not spam. You can have them all in the one place with the help of our app. Connect with customers and follow back and comment within reason. Answer any of the questions they have about your business. Make sure to explain that all information they would like about your business is in the app.
Try blogging
If you're worried about running out of things to say on your social media pages, start writing blogs. You can then share links to your blogs in your posts on a daily basis. Make sure to write about topics that would engage the customer and even try to relate back to your business, maybe even a bit about your app. Keep the heading short and sweet and topics that will make a reader want to click into. In result, your viewers will share your blogs with their friends on their page and it continues on.
Get people talking about your app in their blogs. Ask blog writers to take a look at your app, look specifically for bloggers who have the same target audience as you, for example, if your app is related to children try reaching out to mothers who write blogs, they can do a review on their blogs and then you have reached their audience plus your own.
Promo Video
Show your customers your creative side and make a promo video for your app. A picture is worth a thousand words, and according to Dr. James McQuivey of Forrester Research. A video of one minute is worth 1.8 million words. 45.4% of Internet users watch at least one video online over the course of a month. It's a great way of capturing your audience's attention in a small amount of time but still providing all the information they need to hear about the app.
If you find this way of marketing suits you, try setting up a YouTube channel and post regularly, share the videos with your customers on your social media sites. It's a more original idea and not many businesses do so. We have a YouTube channel where we post tutorials on our products have a look here.
I hope these tips helped you have more of an idea on what you need to be doing to be marketing your app correctly. If you have any questions on marketing your app we can help answer, contact us at info@3dissue.com.
By Georgia Keys