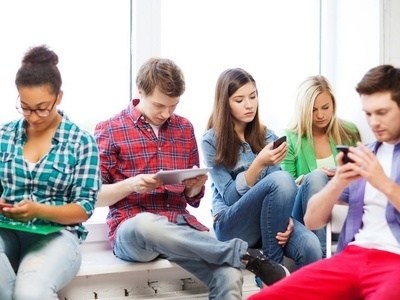 I have no doubt that by now you already know who "millennials" are and how important they are in the current market. Everyone is talking about them and for good reason.  Millennials are now between 25 and 34 years old and as such, they are becoming the centre of attention for many marketing strategies all accross the world.
 
Marketing to millennials is far from easy though. Millennials are known for being an elusive audience that questions everything and everyone, mostly unattached to organized politics and religion, in no rush to marry, and whose loyalty is difficult to obtain. The most distinctive feature millennials share is that technology is an integral part of their lives. They use it to socialize, to keep in touch with the rest of the world and, most importantly for marketers, they use it while shopping online.
 
This new generation of consumers is breaking patterns, they are "digital natives" and their way of seeing and approaching life is unlike anything we've seen before. Several studies have shown that traditional advertising doesn't work on them as they've just grown to ignore it. So, what can do marketers do instead?
 
There's one thing that brands have found to be really effective with this group and that's a combination of mobile advertising and social engagement. Millennials consume and research while socialising and most of them use their phone to do so. In fact, 4 out of 5 Millennials admit shopping directly from mobile devices.
 
Anyone looking to wow this group of new consumers will need to be ready to cater for a mobile audience and therefore have a mobile ready site, a mobile app and active social profiles that keep them interested and engaged with high quality content. Millennials don't hang around – 68% will leave if it takes more than 5 seconds for a page to load and they hate it when they find a site that's not optimized for mobile.
Marketing to millennials is not as easy as it was with previous generations. They are a tough audience and have high standards, but if the marketing is done well, they'll make you go viral.
 
If you are thinking about creating your own app but have questions about it, you can send us an email at info@3dissue.com and one of our experts will be ready to answer all your questions.