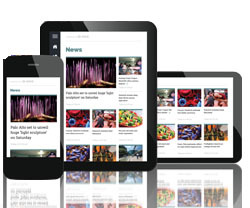 One of the issues that businesses face today is getting recognized in the swarm of advertising that each of their audience members is subjected to on a daily basis. Especially with the primary channel to market that most of us rely on, email newsletters.
"61% of consumers say they feel better about a company that delivers custom content, they are also more likely to buy from that company." (Custom Content Council)
We have, in these blogs previously, covered in some depth important marketing tips for creating engaging newsletters so today we will concentrate on the actual marketing of the newsletter itself and how you can create a newsletter that will resonate with the recipient, just before we do that, we will quickly look over the main points in creating a newsletter that will engage the consumer.
The statistics are there in black and white for all to see, the consumer wants and actively searches for high quality content, content that will solve a particular problem they may be having or simply to inform themselves about. If you are providing this type of content and you will be half way to engaging and interacting with them. Take a look at our newsletter which we have assembled using Hubs, below.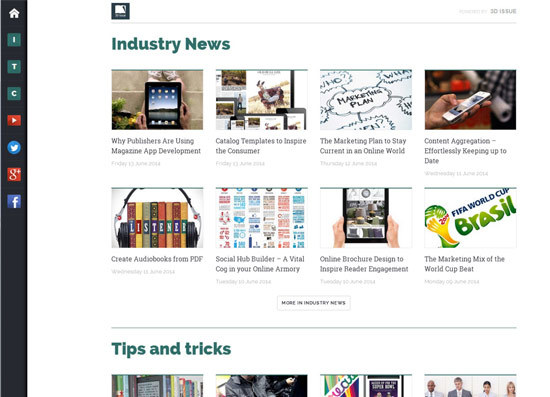 Newsletter marketing remains one of the most effective ways to reach out, maintain relationships with and convey information to both your customers and potential customers. In recent times, people may have been led to believe that newsletter marketing was old hat, that there were now new kids in town such as social media that were leading the way. Not true, in fact both mediums should be combined for maximum effect, links to your newsletter can be posted on social media outlets such as Facebook and Twitter, this approach will help you cover all bases. Newsletter marketing remains a vital component in your marketing strategy, and for good reason. There are many different styles of newsletters; we have already picked out some of our favorites.
To assemble a newsletter that will engage the consumer, your newsletter should;
• Have a subject line with some thought put into it.
• Include high quality, relevant content
• Offer something of genuine value
• Offer rich media that will encourage engagement for readers
• Be well designed
• Harness the power of responsive design
• Reflect your own company voice
• Include a clear call to action
• Utilize your existing content
In this content driven world there is a high chance you already have ready-made content through blogs, social media and currently living on your website. Your newsletter is a fantastic opportunity to reinvent this content, perhaps whatever topic your current newsletter is following could be linked back to previous blogs and posts that you have already covered, maybe the points you are making could be backed up with links to data and content you already have. Make this content work for you and continue to work for you, you will not only be utilizing a resource that is all your own but you will be driving ever more traffic to your existing content.
It is no secret that most of today's world is online but more importantly online and mobile, whether your newsletter gets its chance to be opened on the morning commute to work or maybe on a leisurely scroll on a tablet in the evening, you and your content have to be ready anywhere at any time.
Responsive design is becoming an essential facet of all marketing and business initiatives; put it this way if a consumer checks your email newsletter on their phone but it isn't configured to be viewed on their device but your competitors is, what do you think will be the outcome? Don't let your business be the one that loses out because your content is not responsive in a world where the smartphone is more often than not where your content will be judged.