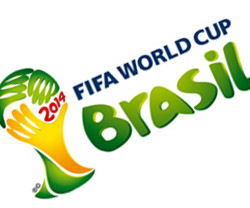 In a show of strength and wasting little time after announcing their partnership to the rumored tune of $3 billion, Beats and Apple have a released a pre-World Cup advert which has garnered instant resonation with World Cup fans across the globe. The advert, which features an array of stars including Neymar Jr., Bacary Sagna, Bastian Schweinsteiger, Blaise Matuidi, Cesc Fàbregas, Daniel Sturridge, Chicharito, Jozy Altidore, Luis Suárez, Mario Götze, and Robin van Persie and includes cameo appearances from Neymar da Silva Sr., LeBron James, Lil Wayne, Nicki Minaj, Rafaella Beckran, Rio Ferdinand, Serena Williams, Sydney Leroux, Stuart Scott, and Thierry Henry has become the unofficial soundtrack to one of the biggest sporting events on the planet.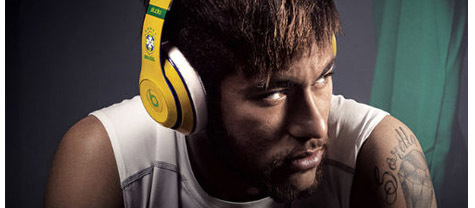 The advert, entitled "The Game Before The Game" has, as already mentioned, a litany of superstars adorning it's 5.04-minute long video which highlights the preparations players undertake before a game while also highlighting rituals fans of the beautiful game from around the globe undertake in preparation for the quadrennial extravaganza.
As one would expect from an advert inspired by the Beats brand, the star studded cast all have a set of the iconic headphones as they go through their individual preparations for the impending matches. Apple themselves have a more subdued role within the advert but the iPhone 5S still manages to make several appearances most notably as Neymar and his father use the device to communicate before a match but the undoubted star of the show is the thumping soundtrack which complements the tension, apprehension and excitement of the forthcoming tournament. The song "Jungle" by Jamie N Commons & The X Ambassadors is a collaboration that had already made its debut in 2013 most notably for the soundtrack for the "Orange is the New Black" season two trailer but really comes into its element here.
The official World Cup song by Jennifer Lopez, Pitbull and singer Claudia Leitte has failed to have the same effect as this masterpiece by Beats and only serves to reaffirm that Apple were not only buying into a product with their substantial investment but a brand with global appeal and no little talent in the guise of the formidable Dr. Dre.
If you weren't in the mood for the tournament before seeing this advert we get the feeling you will be afterwards. Have a look.