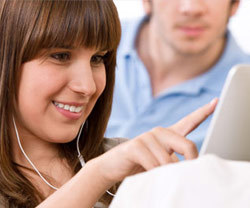 Where would businesses be without marketing? A lot more anonymous and fruitful for starters, marketing is an essential part of any business in any sector, after all how are you going to communicate the value of your product and service to the consumer if they don't know about it? Marketing is vital in terms of informing the consumer about your product through the content that you supply; make no mistake, the consumer, when choosing a product or service will rely on information, usually found online when making their decisions on purchase.
Firstly you are going to need a marketing plan.
You have to position yourself as a 'go to' point for information, a font of knowledge that not only has content pertaining to your specific company but also to your area of expertise at large, this can come in the guise of the latest moves within your industry, trends or simply news that will help the consumer along their journey. The goal is to inform, educate and build a relationship with the consumer, a relationship that is aimed at future investment from the consumer through trust and reliance on the content you supply about your product or service. With these thoughts freshly in our mind today's blog, (in case you haven't guessed!) will focus on the marketing essentials your company needs to be using to be found and more importantly heard and seen, in today's digitally powered world.
Mobile-first channels
This will come as a surprise to no one as the widespread adoption of smartphones and tablets has been nothing short of astounding. If your content isn't tailored to be displayed on mobile then you are putting yourself at a serious disadvantage from the off, think along the lines of tying one leg to the other and trying to run a race, that kind of disadvantage.
Static to Responsive Design will reign
It is estimated that by the end of 2012 there was 2.1 billion mobile web active mobile-broadband subscriptions in the world. That is 29.5 percent of the global population accessing the web from their mobile phones. It is further estimated that throughout 2014 mobile internet will surpass desktop internet usage. Your content simply has to be responsive to remain relevant and ultimately be noticed in the modern world.
Video and audio content will become all encompassing
It is one of the worst kept secrets in marketing but this year is predicted to be the year for video sharing and marketing. Text, images, and audio content can all add a certain 'je ne sais quoi' to any corporate website, but if you want to lead the way in capturing consumer attention, then video is the most compelling medium to use.
Ensuring your content is available at any time, on any device
Your aim is for your content to be available to the consumer wherever, whenever and on whatever device they choose to view it on; dynamic content will ensure your content reaches the consumer anywhere at any time. If the majority of web access is being carried out through mobile devices, can you really afford not to?
Analyze channel metrics to ascertain what is working and what is not
This underlying goliath of digital technology holds many hidden treasures for the marketer and business alike. Put it this way, if you had access to information about how many people were reading your publication, where they came from, what time they read your publication or what elements of your publication enticed them to engage, would you find it useful? I think you will agree this is vital information for any company to have and one that you can utilize through the use of the 3D Issue software.
Content Marketing – Content marketing works; it is a proven approach to help organizations achieve their key marketing objectives. Content marketing is the art of communicating with the consumer without actually selling or promoting the product but rather informing and educating.