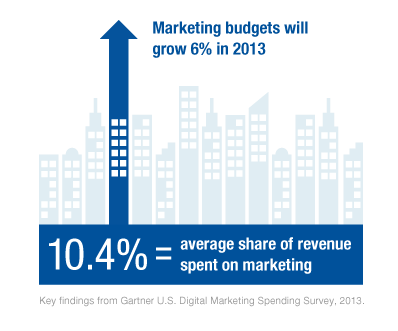 Industry analyst Gartner recommended that corporate organisations focus on four top priorities this year in their digital marketing spend:
– Commerce Experience
– Social Marketing
– Content Creation & Management
– Mobile Marketing
With increased student fees and reduced government funding, many universities have had to adopt the B2B and the B2C strategies played out in the past in the corporate world. Universities need to market themselves as never before. As fees rise sharply and business-friendly courses boom, students and their families are more canny than ever in researching value for money.
Commerce Experience
Whilst the commerce experience may not be one that suits every university, we can see more and more branded materials made available through university gift stores. These can be physical buildings or virtual stores through the university web page. Duke University has done a great job in cataloguing their branded material and targeting an audience beyond the immediate campus, to include children and other family members of present and past pupils.

Social Marketing
Many students have one or more social media accounts and it is imperative that a university integrate these options into their overall recruitment and engagement campaigns. A positive, responsive and relevant social media presence does have the potential to convert prospective students into enrolled students. Twitter provides an opportunity for institutions to create live, up-to-the-minute notices of commencement programs, homecoming events, class reunions, and live chat sessions as well as campus emergency alerts. Facebook can be used to share student and academic work. Apps can be used in Facebook to distribute university press material such as the campus magazine. Oxford Brookes University have made their Observe Magazine available through their Facebook page quite recently.
Content Creation & Management
There are so many areas across campus needing help with creation and distribution of content. This 3 min video from the education team at 3D Issue explains how a digital publishing software solution can help with creating interactive prospectus, publish research initiatives to potential industry partners, promoting sporting and entertainment events, creating alumni communications and corporate material. View a variety of different samples of these documents from our university customers such as Yale, Berkeley and Texas Tech.
Mobile Marketing
The proliferation of the mobile devices in the 18 – 25 year old market is steadily increasing all the time. Tablets have fast replaced the more traditional laptop as the home device of choice. It is imperative that the content created by the university is accessible across all these existing and emerging devices. The student must be able to read online and also offline at a time that suits them. This means a university may require native content apps as part of its overall digital strategy so that a student, using an Apple or an Android device, can access relevant marketing material anytime, any place, anywhere.
By Linda Daly