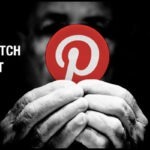 Digital publishing combines both the benefits of web and the print. Whilst people enjoy the look and feel of the printed magazine; it is something that is losing ground due to its limited capacity in delivering interactive content.
As stated from the Minonline, magazines are the fourth most influential medium when it comes to purchase decisions, behind TV, newspapers, and Internet.
Magazines still have power in advertising, with 6.8% of respondents find magazines most helpful in learning about products. The Internet and newspapers were only slightly popular being at 8.7%.
Through digital publishing, marketers have a chance to build audiences with content online and accessible via tablets, and mobile devices, as all of these markets, have significant usage and are growing in numbers.

Now let look at some statistics from Mequoda:-
– The daily reach of print magazine among adults was 28.6% on 2010 but in 2012 that percentage has dropped to 24.8%.
– Internet, which is the second most popular behind television, increased its reach from 67.5% in 2010 to 73.1% in 2012.
– Tablets being the newest form of media didn't even have a usage rate in 2010, but represents 11.7% usage in 2012.
– The mobile phone market in 2010 had a 14.3% reach but hit 27.8% in 2012.
What are the benefits of going digital?
– It allows you to add video, music and links to emails and websites within your publication.
– It lets you view your publication on a number of different devices, accessing a wider online audience.
– Measures what content works through the online statistics and tracking.
– Eco Friendly
By 3D Issue