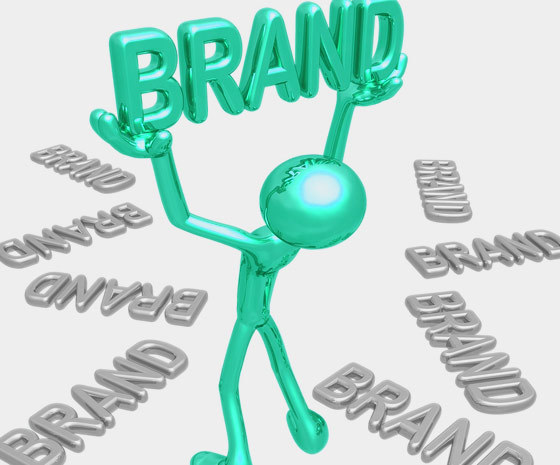 A brand creates an identity for your company.
Making your own brand is like building a platform for all your marketing strategies. I think there are two elements that make up the brand: 1. the physical brand and 2. the relationship that the company has built up with its customers.
David Ogilvy, author of "Ogilvy on advertising" describes a brand as "The intangible sum of a product's attributes: its name, packaging, and price, its history, its reputation, and the way it's advertised."
The physical brand is made up of a symbol or sign, color, and terminology. Some brands just use the name of the business e.g. EBAY.
The thought process behind establishing your brand
I think you want to link the personality of the logo/brand with the business area that you are in. This can be achieved by the appropriate choice of color, the symbol or icon you use. The typology of the brand name (if you have one) can help make your brand stand out or become more identifiable. A good brand should be easily recognizable, help the public connect with you, build trust, draw people to your business. The world's most valuable brand is Apple, according to Forbes.
Once you have decided on the brand you start building the brand profile
This is an organic process which encompasses the whole business, involving all members of the team.
Your brand should appear on all your communications, from your packaging, signage, stationery, online communications with your customers, website and Facebook, etc. Building a brand is also about telling your audience what your company is about.
This ties in with your mission and vision statements. Creating content, (backed with statistics) that tells your audience what is great about your company. This could be your customer care record, testimonials from customers and/or staff. The latest product development and innovations.
Speaking of innovations; ensure your online marketing activities extenuate your brand to its maximum, you have unlimited audience members via the web to capture through their mobile, tablet and PC internet browsing and app usage. Read this informative blog "Brand Identity Examples in Online Marketing" it offers many easy to implement opportunities to expand your brand's identity via online means.
The process of brand building is ongoing. Building trust in your brand so that customers want to do business with you. All interactions with your company are part of this process.
People like to do business with people and companies they feel they know and trust. Making your own brand is about consistently building trust and recognition.
Your own brand is an opportunity to differentiate your business from your competitors.
Each business is responsible for making and sustaining their own brand. Steadily building their reputation through all their activities. It is a great opportunity to showcase your business. It takes thought and ongoing dedication. It is your company's public persona.