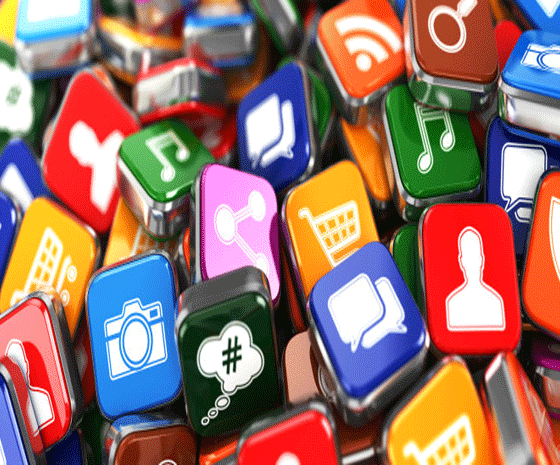 In July 2008 Apple launched their app store which contained roughly 500 different apps, a few years later and over 1.2 million apps are now available within the store. These figures show apps have become increasingly popular in the past few years. With the launch of the Apple app store, a number of other companies seen a gap in the market and thus we seen the creation of Google's Android market, OVI store and the BB app world to name a few.
With the increase within the app industry many companies are now considering making an app, however, many people assume creating an app will be time-consuming, expensive and stressful. Not everyone has a coding background, as a result a number of companies tend to outsource and pay someone else to make their app. This is an option, however, many people now look for app builders as they tend to be much cheaper and more popular. If you consider taking the app builder route then have a quick look at our blog on 'What to Look for in a mobile app builder' for tips and pointers on choosing the correct builder for you and your company. Making your own app should not be expensive; the 3D Issue App is only $99 per month, no hidden extras and no maintenance fees.
Before making your own app there are a few points you may want to take into consideration and think about.
1. What do you want your app to do?
2. Think about your target audience and their needs. How would you and your customers benefit from an app?
3. Keep your target audience in mind during all stages.
4. If you do not have a team of developers then you will need to consider outsourcing or even using an app builder. Do your research.
With 3D Issue app you can create and customize your own app easily, with no coding required! With 3D Issue apps we take all complexity and management out allowing you to focus solely on what is truly important. A few bonuses to the 3D Issue app include:
• Cross Platform
• Auto-Updating
• Statistics – Shows audiences behaviours
• Social Media integration
There are a number of things to think about before delving into app making, take a look at previous blogs which may provide a bit of an insight into whether app creation is right for you and your company. Questions that may arise may include 'what app store should I use'? Or 'how to decide if I need an app'.
Take a look at these statistics I have gathered concerning apps:
According to statista:
• 1,600,000 apps available on Google Play
• 100billion cumulative apps downloaded via Apple store
You may also wish to check out our free eBook manual on App Creation.