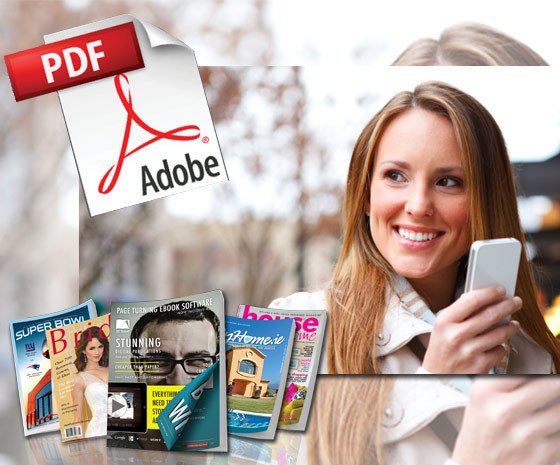 Publishers like all professional business people have had to realign their practices to suit progresses in human behavior. How many people now read magazines on their iPads and smartphones rather than accessing a printed version? The answer is that digital versions are seeing an undoubted rise over the last number of years. This practice looks set to develop more into branded apps for magazine publishers and also other producers of web content.
For print magazine subscriptions to survive, publishers needed to evolve all manners of subscription models to be being geared for digital subscriptions. Reading online, and offline from devices being the main benefit here, and the ability for an e-magazine apps to update once your subscription has been paid.
Technology evolves over time and publishers have been creating digital editions to suit this evolution. If you have not gone digital yet, fear not the transition is easy and gives many instant benefits.
Easy as 1-2-3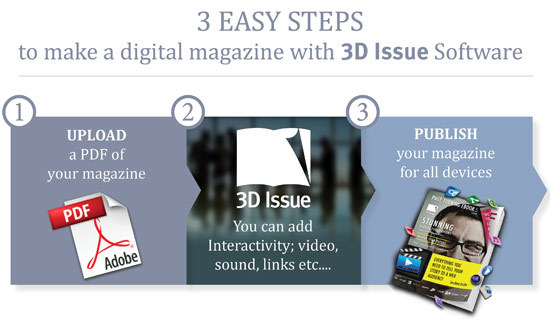 In three steps you can have a digital magazine. Simply upload your PDF into the 3D Issue software you have installed on your PC, Mac or Laptop. (You can trial a free version of the software for 14 days.) Then, add interactivity, such as video, web links, audio, image galleries and more. (See full instructions here for all features that can be used throughout your digital magazine.)
See an example below of a digital magazine, with app and digital sharing possibilities.
Click on the image below to launch the FSHN e-magazine.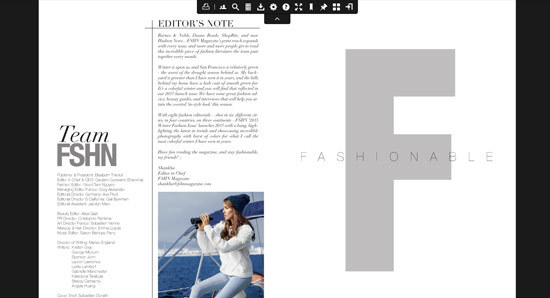 Technology breeds new generations of products by using existing components and incorporating new trends with technological advances.
Producers of magazines should be aware that readers who were on the train, on the bus, on the sofa, in waiting rooms, and on the beach – places where paper magazines would dominate, are now accessing their favorite magazines from the convenience of an app on their mobiles or tablet devices instead.
If you would like to make an app for your magazine to your target audience simply email info@3dissue.com for some expert advice on how to get started.
By Audrey Henry