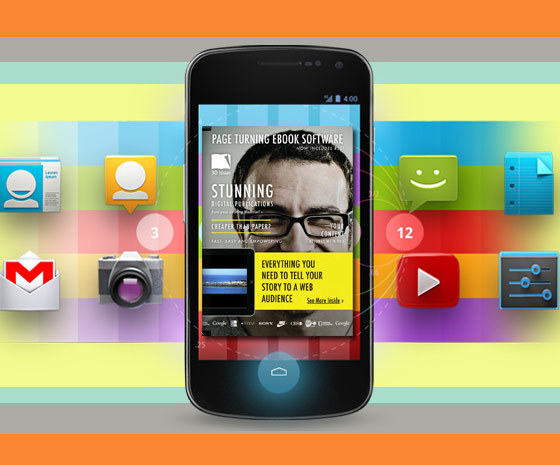 The creation of digital magazines allows you to connect your content to a mobile, tablet and a computer yielding audience. Then the further easy step of publishing to an app means your reading audience can have even better, always available access to your magazines for both online and offline reading.
The benefits of creating digital versions from print magazines you publish are:
1. Easy creation of magazine apps to reach a mobile generation.
2. As phone screen sizes are growing bigger, magazine readers are now increasingly reading more magazines from their iPhone and smartphone devices.
3. Digital magazines can have hotspots and interactive buttons which act as engaging calls to action. See a full list of digital publishing enhancement features and the video tutorials to utilize them here.
4. A magazine editor can easily make changes to a digital version and reload it to a website or share a link to it. It is difficult to do this in print versions with printing and distribution costs.
5. You can brand your magazine app to totally suit the corporate feel of your company.
6. All issues of your publication can be archived in the app and accessed effortlessly.
The growth of mobile
Check out a recent blog we wrote on marketing with mobile apps for further inspiration.
We now know how important mobile is. When you create a digital publication you can analyse the data to see how your readers are interacting with your magazine. You can check stats on which pages they are spending the most time on and what devices they are viewing from. You may be surprised just how many readers are on mobiles. Cater to these readers. Treat them with great respect. This is the way internet usage looks set to go – to be largely accessed from mobile devices. Mobile is to take over every other form of access from desktop to tablet in the coming years. Be ready, create content that is optimized for mobile now.
If you have any questions or would like some more information simply contact info@3dissue.com.
By Audrey Henry