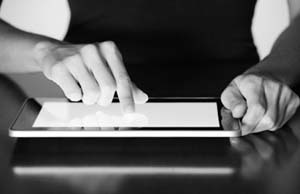 3D Issue makes creating your digital publications easy. Through an intuitive user interface 3D Issue makes sure that the entire process is straightforward whilst also offering advanced user features. 3D Issue is divided up into three key sections which are:
                       •     Content – check your files
                       •     Design – Get creative…
                       •     Output – Which device? All of them…
The Content tab:  
This is a practical section of 3D Issue which allows the publisher to import PDF content in multiple layouts. 3D Issue is compatible with single and double page spreads whilst also accommodating mixtures of both. Top tip for the Content tab – if you think it is likely you'll need to update the publication in future import pages as individual files. That way the "offending" PDF may be removed later and be easily replaced. 3D Issue also allows for the import of PDF files which contain multiple pages though these will always be associated with each other.
The Design tab :  
This section of the software is where the creativity can flow, add a YouTube clip or attach a file, drag and drop hotspots which readers can interact with. A key feature in the section is the Comment button. Reader comments provide key qualitative information from your most vocal of readers – add the button and let them speak! For a detailed breakdown of the Design tab features take a look at our guide section on the resources page of 3dissue.com.

The Output tab:  
We all know logistics in any business is crucial – even when we publish to web! We like to think of Output as part logistics tab – it's as simple as checking the boxes and clicking build. Let's list the device portfolio provided for (and remember all versions may be accessed via the same link via your website. App users will see new content right away in their Apple iPad, iPhone or Android device library)
3D Issue outputs content for Desktop PC and MAC users, Apple iOS users on iPad and iPhone, Android tablet and smartphone users – practically any device connected to the Internet can access and download 3D Issue publications. Don't forget 3D Issue also prepares your .mobi and .epub files directly from your PDF content.
By 3D Issue