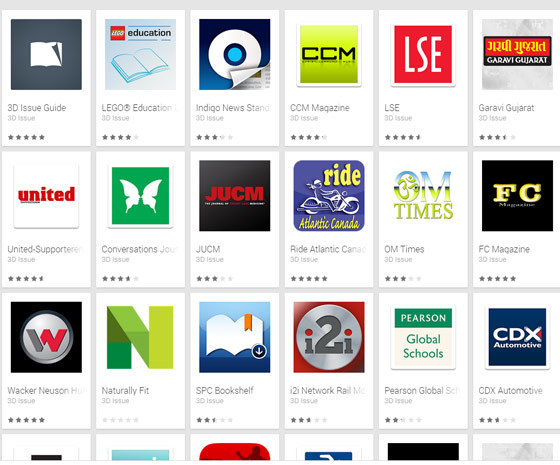 More and more magazine subscribers like to access their magazines from mobile apps. Publishers can offer user logins, they can have a paywall on their websites where customers can pay to subscribe to the magazine; for however they produce issues; be it a monthly, weekly or quarterly subscription. Once this payment is set up every new issue release will automatically update in the app and the reader can have easy of access to each issue on publication.
Stats from Mequoda demonstrate the popularity of digital magazines. For example:
"The U.S. digital-only audience for magazine-branded apps has grown to 16.9 million."
"The biggest benefit of a digital edition subscription was reported as having access to multiple issues in one device (61%)."
"63% of respondents believe pricing of digital magazines is fair."
The 3D Issue publishing suite allows users to publish editions easily and with each issue updating in the app, it is an effective software solution for the many publishers that monetize their magazine revenue through subscriptions. As readers are increasingly reading through apps on their mobiles and tablet devices the option to publish to an app with 3D Issue is often the reason our clients publish with us.
Publishers have the handy option of utilizing a hot folder feature also, this is where they simply drop a PDF into a identified location on your desktop, 3D Issue then auto-creates this PDF into a 3D Issue publication, saving them valuable time.
The DropBox style automatic converter allows publishers to simply drop PDFs into a 'Hot' folder on their computer and have it automatically published onto their website totally eliminating all interaction with the main digital publishing software. Then the edition can be updated in the app also.
If you have a PDF and would like to create a digital magazine or get a magazine subscription app in place simply email info@3dissue.com for some expert advice on how to get started.
By Audrey Henry