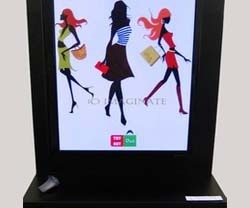 Some years ago, creating online catalogs was considered as a difficult task as it required a good command of technical skills in order to provide the target audience with an engaging online shopping experience. Nevertheless, creating a flash page flip, digital catalog with 3D Issue can be a straightforward process, enabling you to add interactive features to make the most of your online catalog.
What do you need to create a digital catalog?
All you need is your publication in PDF format and import it in the 3D Issue software. Once in the software you can start working in the presentation, the design and the output options. Check out this recent blog post for a step by step guide on creating your digital publication.
3D Issue also provides you with great features in the Advanced section, which can be particularly beneficial for your online catalog. One of them is the LOAD CONTROL, which allows you to specify a number of pages to load at one time and in this way ensure that the loading process does not take a long time.  For more information on the advanced features, check out this blog.

Currently, there are some new developments in the way digital catalogs are presented to the audience.  According to this article, India's top innovations include the virtual changing room. This article describes the new creation called Trialar as:
'a virtual changing room, priced around ($9,200; £5,700) and it comes with a digital catalogue and an analytics engine that helps the shopper mix and match clothes and accessories and compare multiple items'.
Online shopping can be a great experience that helps satisfy the needs and wants of a wide audience particularly those with a busy lifestyle. Watch out for new developments in this area, to provide the online audience with a more engaging shopping experience!
Image thanks to the nice folks here

By 3D Issue