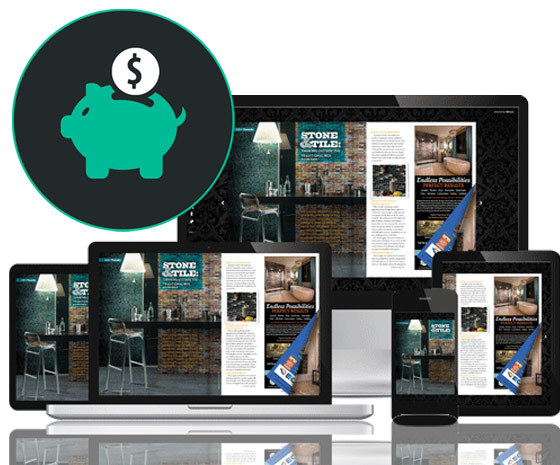 Magazine printing costs vary immensely depending on paper, printers used and the size of the print run. A monthly magazine will incur print fees with each print run needed based on demand. A simple way to save money is by investing in a digital publishing software. Once single payment allows you to print endless editions of your magazine for years to come. Another advantage is this saves you revenue on courier and postage costs.
At 3D Issue digital publishing software we find lots of print magazine companies approaching us to find the best ways to respond to their online audience.
Below is a selection of questions that our first time customers may ask:
We reply to all the questions to give you a feel for what the digital magazine can do.
Question: How many customers can I reach with a digital version of my magazine?
Answer: The amount of customers you can reach is vast and there is no limit. You can share the link to your magazine via websites, mobile apps, email, social sharing, or through a paid advert.
Question: Will the magazine be viewable on a smartphone?
Answer: Yes, when you create your digital magazine with 3D Issue it will be suitable for viewing on mobiles, tablets, eReaders and desktops.
Question: Will iPad users be able to swipe through the pages?
Answer: Yes, if you so wish, you can select the setting for the presentation of the magazine to be at swipe. You can have page turn of presentation modes also.
Question: Can I play video in an advertising space?
Answer: Yes, you can add rich media throughout the publication. There are lots of interactive features to choose from, see the video tutorials to see how to incorporate them in your magazine.
Question: I want to be able to include an audio interview for an article I recorded – is this possible?
Answer: Yes you can add audio, music and page turn sounds if you like. See this blog on music and audio options to engage your audience.
By Audrey Henry