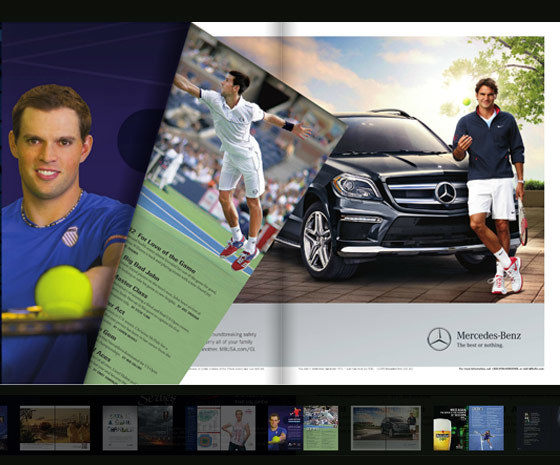 If you are considering investing in a magazine layout software platform to enable you to cut costs and publish your digital magazines in-house, this list of platform must haves provides a check list to mark off whilst researching solutions.
1. Analytics Tracking
The ability to measure the performance of your digital magazine is the first essential feature you'll need your software to accommodate. Here is some more information on Google Analytics integration with 3D Issue.
2. The ability to evolve in time with technology
More and more often we are faced with compatibility issues due to an update in one software platform that requires the latest version of another software platform in order to work! Research how often the platform you are considering purchasing is updated on average per year to get an idea of how quickly it evolves with the latest trends in publishing.
3. Rich Media
Unfortunately, many magazines are still published in PDF with zero interactivity. If you create magazines for a niche or mainstream publication, or to a potential customer base as a content marketing channel, the advantages that come with adding interactivity to content are many. Here are some tips on the kinds of rich media you could add to your magazine.
4. Customization Options
The ability to easily customize your magazine is paramount to the the time involved in publishing it. Therefore, it can be a worthwhile investment to ensure the platform you choose allows you to customize items such as your magazines skin, background, table of contents etc. This free e-book guide "Customizing your digital magazines and e-books" provides more detail, while this blog post detailing magazine design ideas is sure to inspire!
5. Mobile Compatibility
More than half of all time spent on the Internet is now through a mobile device according to this recent report by Mobile Marketer.  By not providing mobile accessibility to your magazine, you could be losing over half of your potential audience. Mobile accessibility can be provided by creating magazine in HTML5, meaning that viewers on mobile devices can access your magazine via their device's web browser, or you could provide magazine accessibility via mobile app. this could be regarded as an additional revenue stream on an existing brand, an additional way to access the same publication alongside print, or on-line accessibility. These recent blog posts explain how to create magazines for iPad, iPhone and Android and check out this blog for info on how to create your own app. Ensuring your software platform allows for this functionality as a built-in feature will help your reach your target audiences.
6. Support
A personalized consulting and technical support team to assist in any queries or difficulties you may face in using your magazine layout software can be a real time-saver and is also a worthwhile tick to your check list. Email info@3dissue.com today for any additional information you may require and our team will only be too happy to get back to you asap.
By Joanna Brien