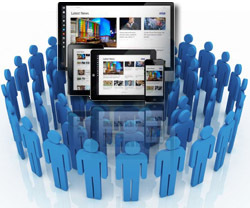 The world is online and not likely to change anytime soon so it is down to publishers and websites alike to pivot and adjust their approach. Cheaper production costs, instant access, a huge potential audience, unlimited space, instant reader participation and the use of pay walls and advertisements to generate revenue all give the publishers the opportunity to grow their publications in tandem with the online revolution that surrounds our every step. Smartphone and tablet users have also benefited from this new way of thinking about the traditional magazine. Portability, convenience, instantaneous access and a 'one design for all' approach are just some of the numerous advantages that online magazines using responsive web design can employ.
Read more about 10 Magazine Publishing Pitfalls & How to Avoid Them here.
The advancements in terms of communications and how we now receive news and content has been nothing short of astonishing, sit for a moment and think to yourself about life before instant access to the internet, social media and email et al. Cast your mind back a little further (if you can!) to before mobile phones themselves, before text messaging and calls on the move, seems strange I'm sure but all these developments which are such an intrinsical part of our everyday lives have only entered our lives in the last few decades yet today they are ingrained in the very fabric of our society. Don't believe me? Try switching off all networks for 24 hours and sit back and watch the reaction!
See 5 Stunning Responsive Design Examples here.
How Tablets and smartphones have and will continue to change the game
Tablets and smartphones have changed consumer's digestion habits irrevocably, perhaps forever. Tablet and smartphone penetration is at an all-time high and is widely expected to continue with its impressive trajectory. Advancements in technology have and will continue to see tablets and smartphone become thinner, faster, more affordable and much more capable. Tablets in particular have shown that they are growing at a rate which supersedes even the smartphone itself at the same stage of its lifecycle. The rise of connected devices presents publishers with an opportunity, not a problem.
Read more How to Use Mobile Video Content to Reach your Target Audience here.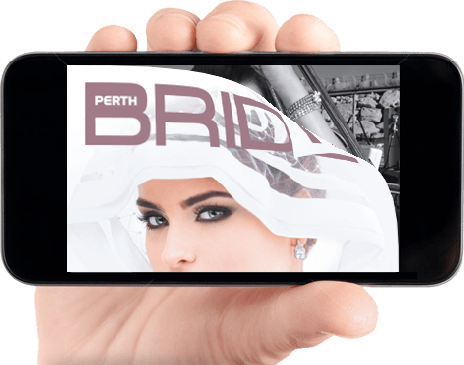 The opportunity is that these connected devices allow the publisher to create publications which can truly come to life. Through these devices and the formats you use , the publisher has more access to an infinitely higher number of consumers, more readily than ever before, and in doing so can engage with them like never before. The abilities inherent in video, audio and interactive features allow the publisher to create an experience that impels the consumer to interact with and digest their publications like never before.
Read more about Magazine Layout Software Must Haves here.