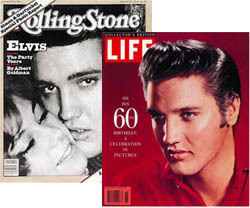 Never more so has the designing of your magazine been more significant. In this digital age it is paramount to capture the essence of traditional magazine reading, which people have been enjoying for years. Magazine design must be engaging and by adopting interactivity can create a unique reading experience for the end user.
Keeping with tradition and marrying it with future trends, the balance required with technology and magazine design can be a fine balance to get right. The properties of a magazine have to be respected as the revolutionary advances in transforming the publications to digital take effect.
The transition from physical magazine to a digital version has to be a vigilant move. People's love of nostalgia is nestled in the iconic buying and handling of the physical thing, how this translates to tablet and other hand held devices needs to be considered with special care.
Individuals respect the tangibility of the printed edition, its presence has resonated with the public for decades. Magazine covers have appeared like beacons on magazine stands and coffee tables, many have gone on to become emblematic and even iconic. Remembering back; even as far as the 1960's and the coolness of owning such and the collectability of these editions today. Familiarity has grown to resonate deeply with the audience over the years. By keeping the same design atheistic in digital versions you can keep recognizable feelings alive and will pay dividends. The weekly excitement around a magazines release date was once a much anticipated event let it be again! Your magazine can rise to the top with consistent great design in place.

In recent years information has been abstracted, channels have changed. The way we expect to receive magazines has shifted and now they are diversely available across all sorts of devices and channels. The importance of consuming magazines stays. What can make the magazine inviting and appealing for the viewing audience to read depends a lot on the magazine design. A merging of high quality writing, stunning imagery, graphic design and layout make up immersive magazine articles.
By researching and observing how magazines work you will garner respect for their design principles.
The mechanics of magazine reading may have changed. The design continues on to embody the essence of the magazine.
By Audrey Henry