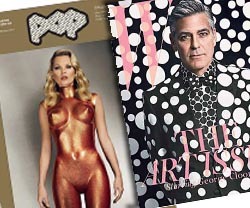 In today's digitally enhanced world print media has had to take a back seat to emerging trends and habits, the internet and the devices we have at our disposal to access it has changed our content digestion habits beyond recognition. It is therefore imperative that magazines and magazine covers in particular continue to catch out attention through the use of photography and typography. We here at 3D Issue are massive fans of inspired design and here, in no particular order, we have a look at some of our favorite magazine covers from 2013.
The New Yorker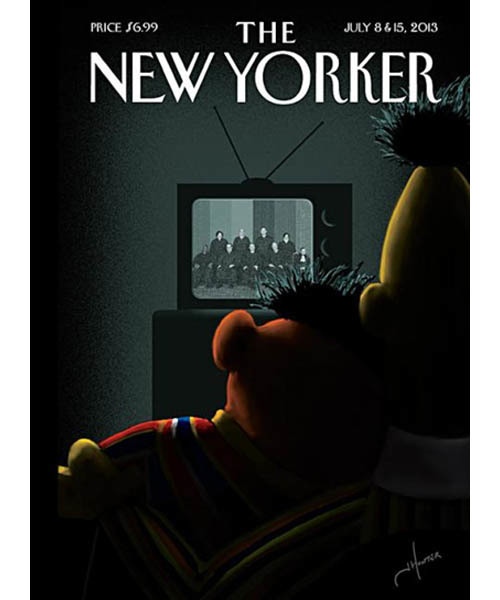 A controversial cover when it was first released, this Jack Hunter creation was intended to highlight news around gay rights using instantly recognisable, iconic characters. "It's amazing to witness how attitudes on gay rights have evolved in my lifetime," says Hunter.
Thursday Magazine (Oman)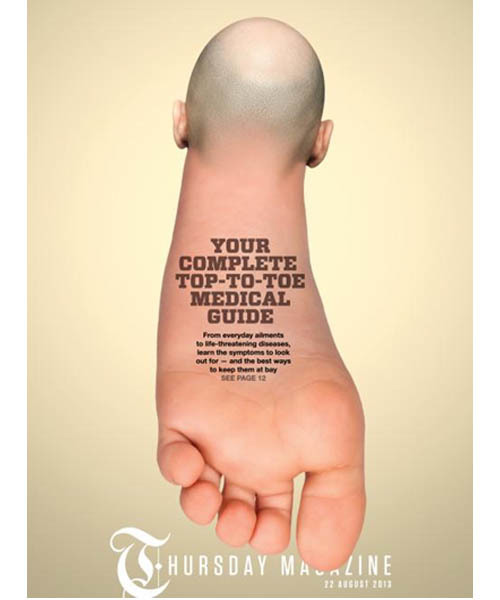 This simply stunning use of imagery encapsulates what is inside the magazine while barely having to read any text to understand the content, a fantastic creation by creative director Adonis Durado.
Brand Eins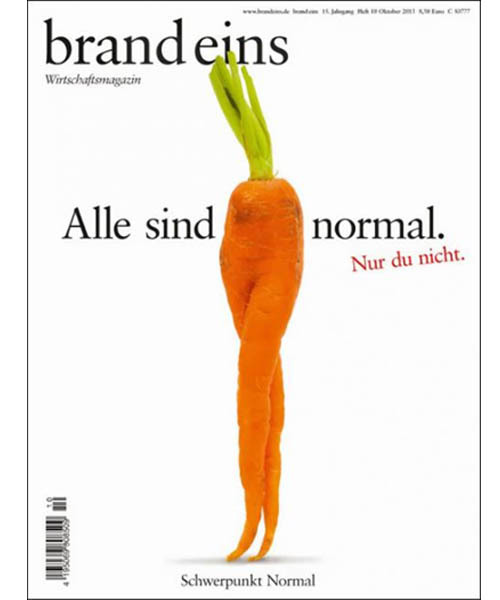 Another great example of clever image manipulation, simple design but when you have an image that is strong enough to speak for itself you can let it do all the talking.
Bloomberg Businessweek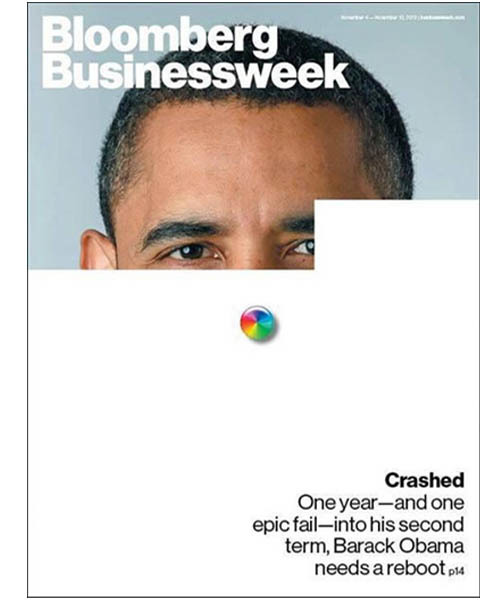 Intertwining print with online culture ensures this cover is instantly eye catching; creative director Richard Turley's creation for Bloomberg Businessweek was innovative, topical, thought provoking and intelligent.
The New Yorker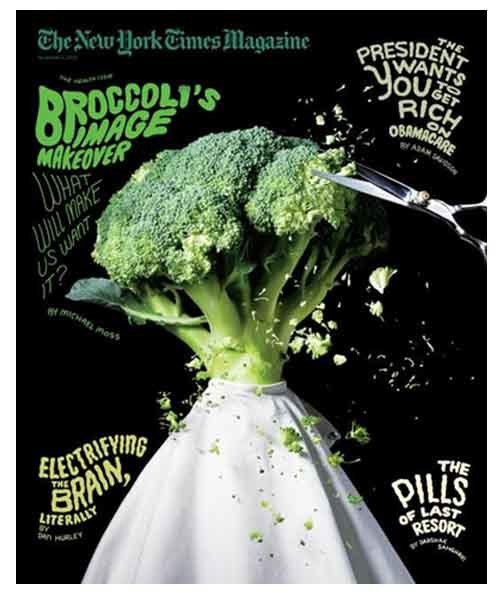 The combination of design director Arem Dupleiss and art director Gail Bichler conspired to create a cover that jumps off the shelf with clever use of typography, colour and an injection of personality to the household vegetable!
W magazine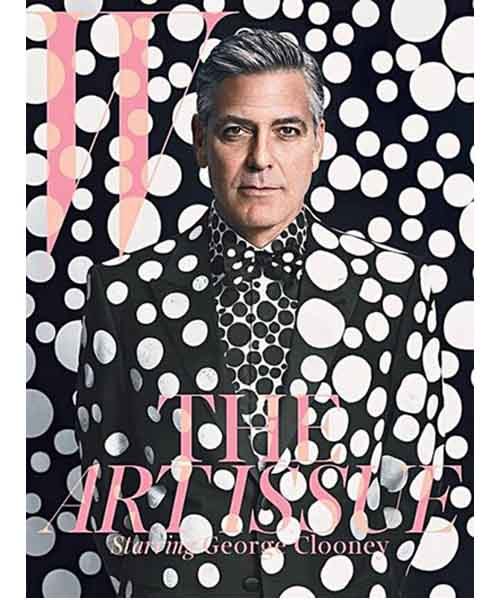 George Clooney in a customised Armani suit covered in Yusama inspired dots created by Yayoi Kusma herself makes this issue of W magazine impossible to ignore.
Complex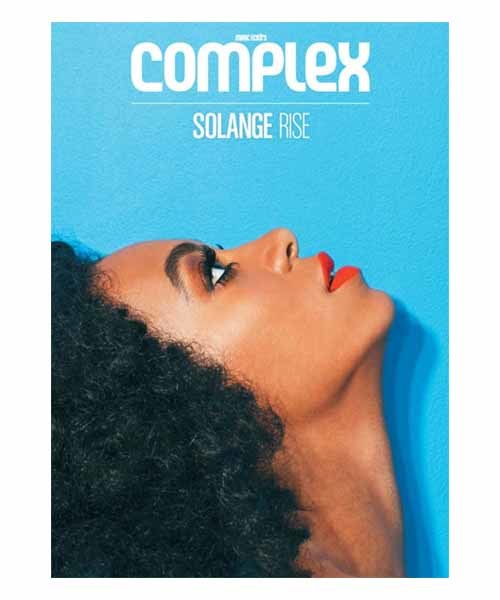 R & B singer Solande was the star of this vivid, well thought out cover of the June/July issue of Complex magazine, clever use of the word rise and the singer looking up towards it adds depth and thought to an already impressive cover.
Dear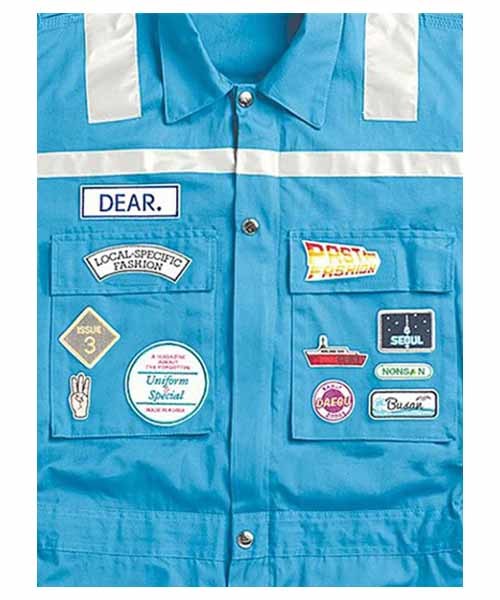 The Seoul based magazine Dear which focuses on the fashion industry and small enterprises in Korea has a common theme through all of their covers, they all use one garment of clothing, this covers use of the patches is particularly clever. They explain, "we visit production sites (factories) and listen to the voices of the people who have quietly but diligently worked for the Korean fashion industry."
Novum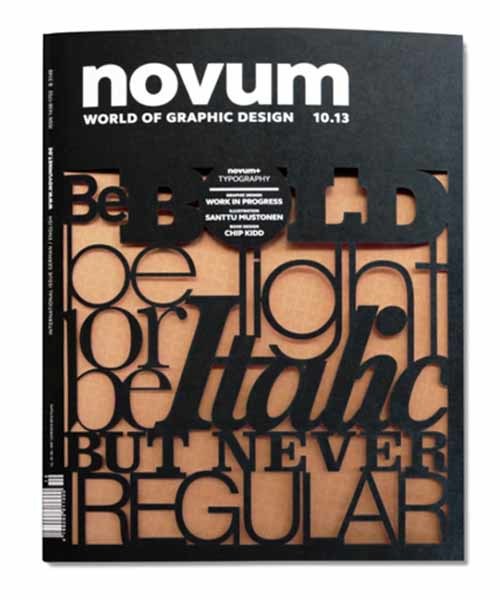 Hats off to Novum for their typography inspired die cut offering which was both unique and innovative and more than a subtle nod towards printing presses of old.
FT Weekend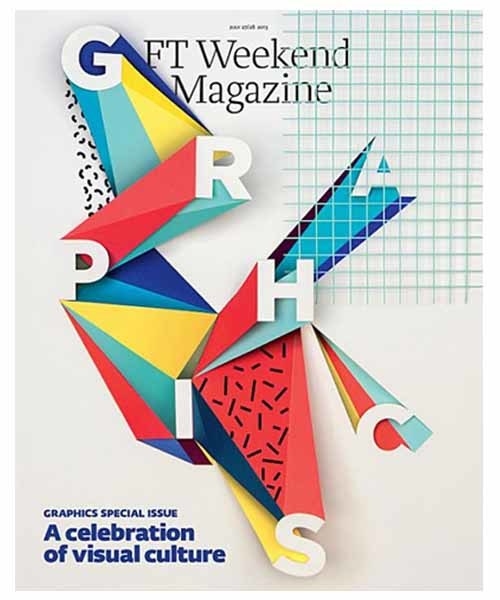 This FT Weekend special issue to showcase a wide and varied mix of visual culture relies entirely on the eloquent use of colour and typography which makes the letters almost leap out at you from the page.
First Life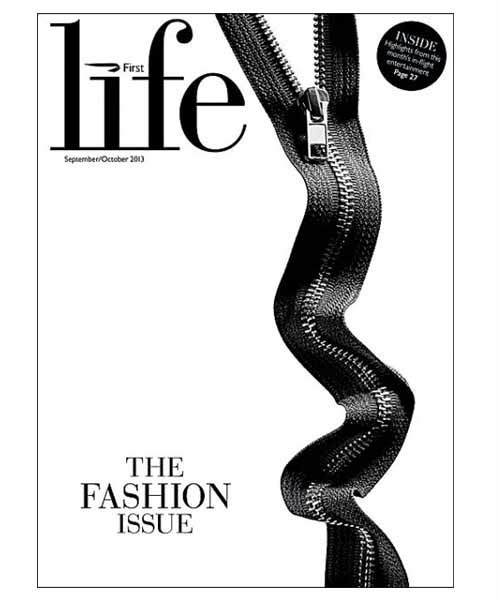 A very stylish effort by First Life, simple yet effective use of negative space makes this cover instantly recognisable and stand out from the crowd.
Rolling Stone (Italy)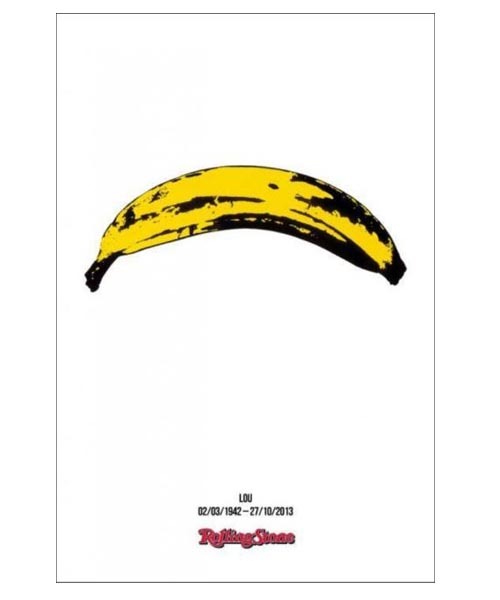 A tribute to the late Lou reed, an iconic image for an iconic artist.
Art Director: Davies Costacurta, SM Associati
Pop magazine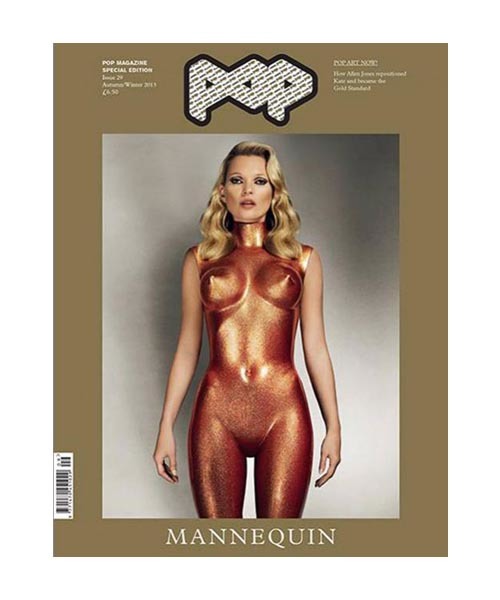 Pop magazine's recent cover featuring supermodel Kate Moss is visually striking and has more than a subtle undertone of sci-fi overtures.
Complex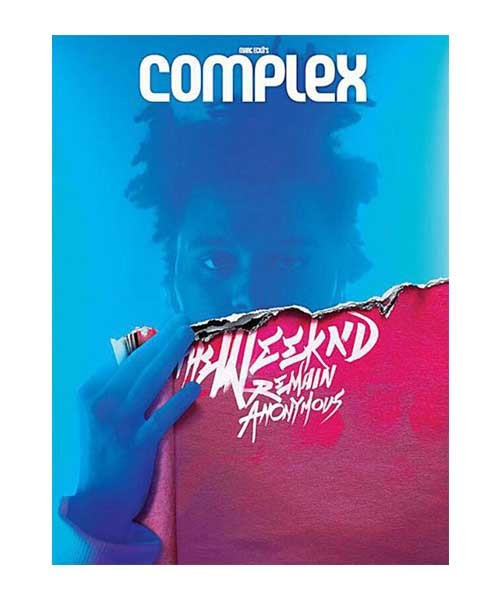 Complex magazine makes another appearance on our list with this colourful, vibrant cover starring R n' B superstar The Weeknd shot and directed by art director Brent Rollins.
Boston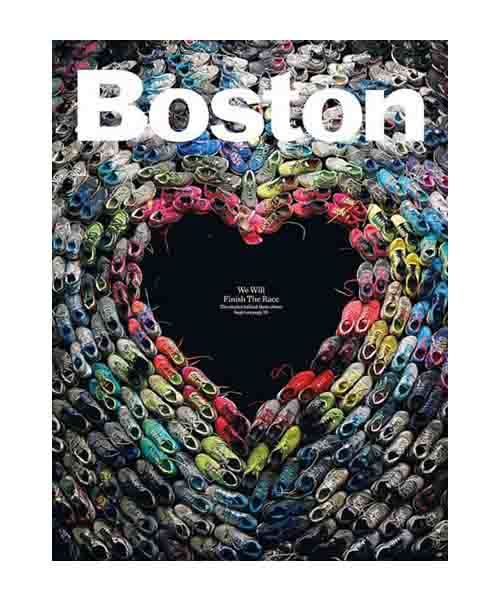 Following the abysmal bombings during the Boston Marathon, the Boston Magazine gathered up all the footwear from the race to create this truly heart wrenching image which will surely go down in history as one of the iconic covers of our time. Design director was Brian Struble and the photography was by Mitch Feinberg.
Esquire (Philippines)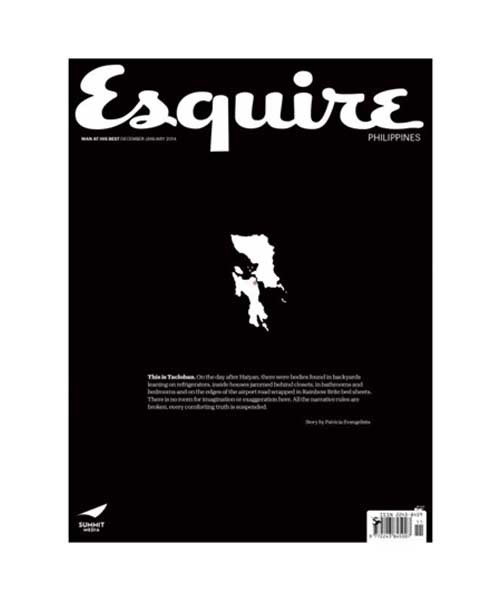 Esquire Philippines edition relating to the devastating typhoon Haiyan, the negative space and predominant use of black is an intimidating, dread filled image which sends out a very strong, rather chilling message but one that cannot nevertheless be ignored.
NME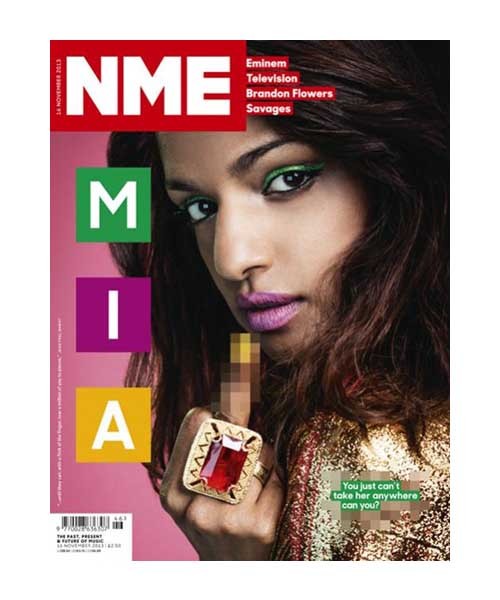 The recently redesigned NME magazine uses colour and imagery superbly well tying in the colour of Mia's makeup with the font to her left. "You could call the changes to NME a redesign but we prefer to think of it as a reinvention," says editor Mike Williams. The man behind the cover was art director Mark Neil.
Huck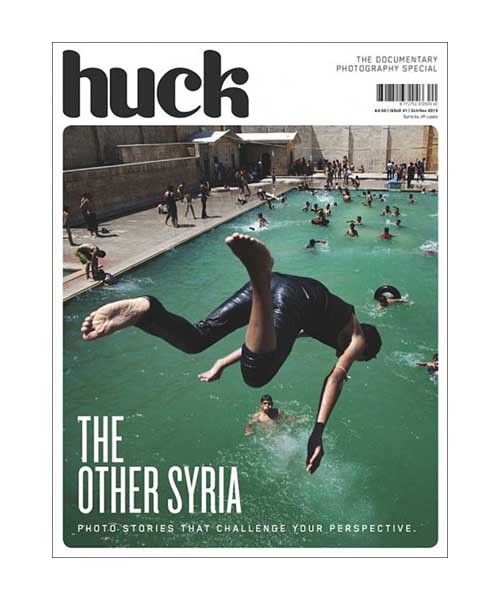 Designed by Church of London this cover of Huck is an outstanding candidate for the adage of an image speaking a thousand words.
The New York Times Magazine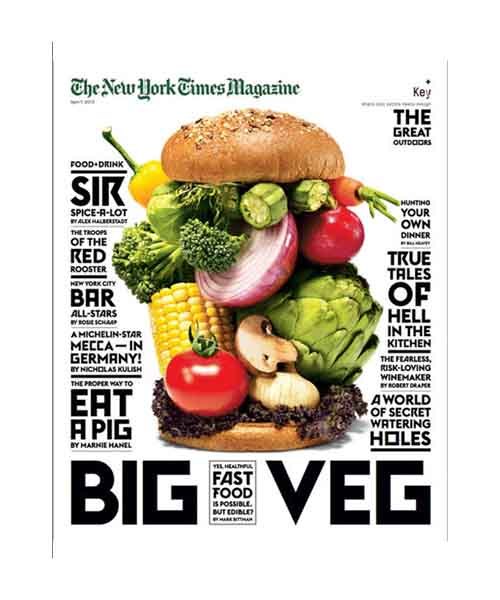 Inspired by the growing number of restaurants opening that cater specifically for healthy or vegetarian versions of traditional fast food items. This cover had art director Gail Biclher, design director Arem Dupleiss, director of photography Kathy Ryand and designers Hilary Greenbaum, Sara Cywnar, and Drea Zlanabitnig to thank for this inspired and innovative offering. "Getting the right mix of vegetables was a process of trial and error," explains Bichler. "The sandwich was held together using bendable wires and toothpicks so we could add and subtract items as we built. By the time we had a configuration that we were happy with, many of the vegetables had wilted under the lights and needed to be replaced."


We here at 3D Issue hope you have enjoyed our selection of some of the best covers of 2013 and hope that it will inspire you to get creative and create some of your own.
Already have a magazine?
Why not pop over to 3D Issue for a free, fully functional trial and see for yourself how the software can transform your magazine.