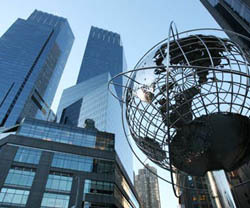 2014 will see Time Warner Inc spin off its publishing division to Time Inc and will become the world's largest publically traded magazine company. This will be Time Warners third major spin off since 2009. In 2009 Time Warner Cable Inc and also AOL Inc became independent.
Bloomberg has reported sales for Time Inc magazines as been $2.38 billion, while operating income climbed 5 percent to $230 million. For 2012, Time Inc.'s operating profit was $420 million.
The former Time Warner executive Joe Ripp was named CEO of Time Inc in July by Time Warner CEO Jeff Bewkes. According to the New York Post, Joe Ripp said he would not rule out acquisitions of print or digital properties as part of his efforts to grow the magazine empire after it is spun off as a separate entity. Ripp also stated he plans to take the cash flow that previously flowed to parent Time Warner and plow it back into the publishing company.
In March 2013, a deal fell through between Time Warner and Meredith. Meredith wanted to purchase a number of titles from Time Warner including Better Homes and Gardens. Business Week summed up why the deal never went through as Meredith has never published weekly magazines. Its expertise is monthlies and special interest publications, which publish at most a couple of times a year. Time Warner wanted to offload all of its 21 titles to Meredith, but Meredith only wanted 17 titles and exclude Sports Illustrated, Time, Money, and Fortune.

It will be interesting to see if Joe Ripp does make any major acquisitions in 2014 or if Time Inc changes its business model to increase readership and also sales. Will Time Inc follow suit with the publishing industry and go from mainly a Print subscription model to a digital subscription model? Only Time will tell!
By Derek Kelly