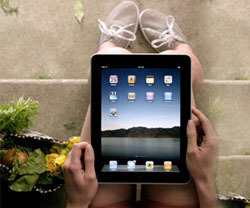 Magazines and newspapers have long been a daily part of our lives; they have been one of the main providers of information and news, at certain points in history, they and radio were sometimes the only source of information available to us. Magazines and newspapers have been around for centuries, some dating back as far as 1605 and if you delve deep enough there is proof of printed material dating back to the era of the Han dynasty, (second and third centuries AD).
To say that newspapers and magazines have been an integral facet of our everyday lives would be stating the fact rather liberally, their importance cannot be understated; some of the most important stories of our time have been delivered through this traditional medium. The introduction of the internet however and the wealth of content it provides; allied to the stratospheric rise of smartphone and tablet usage has changed consumer behavior and application, perhaps forever.
Newspapers and magazines, in the traditional sense, are no longer the first place the consumer will turn in their quest to be informed or to solve a problem they have. It is broadly accepted that domain is now the internet. This though doesn't spell the end for magazines and newspapers, publishers have had to adapt this seismic shift in communication and content consumption. Publishers have realized the necessity and potential of magazine app development within their strategies, and also the very real factor of remaining relevant on the consumers radar, broadly speaking, publishers know that they s imply must establish and maintain an online presence.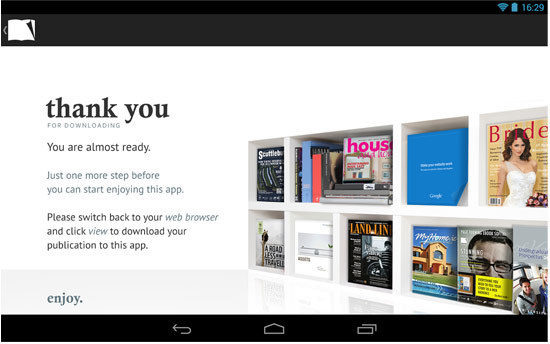 Below is a video outlining the 3 Steps to Create an Online Magazine
Magazine app development can offer many advantages to the publisher and consumer alike that would have been out of reach of their printed siblings, below is a short summary of what magazine app development brings to the table.
• The inclusion of rich media – Why Rich-Media Content is Essential to your Marketing
• Location based marketing campaigns – the ability to target consumers with multi-media content based on their location using GPS technology.
• Flexible – you can make changes whenever necessary to your online publication
• Cross channel integration – access content in an identical fashion, retaining all of its intended features no matter what device you happen to be viewing it on.
• Social media integration – Social media has positioned itself as a strong platform from which to share and distribute your content and demands inclusion within your publishing strategy.
• Cost effective – in comparison to print publications, online publications can be produced and delivered at a fraction of the cost
• Measurable –Through the use of Google analytics
• Continuously working – The convenience factor for the consumer is a big plus; they can access your publications from any device at any time from a connected device without the need for the printed version to be at hand.
Below is a video outlining How to Convert your Interactive PDF to a HTML5 Mobile Newsletter