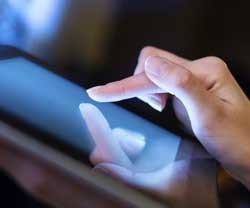 Online publishing really is magic for writers and businesses.
Everyone has their own ideas that they want to share. The internet has given us the opportunity to share our opinions and knowledge internationally.
If you are reading this, you're more than likely trying to build up your own business online and are looking for the right online publishing platform that will compliment your work. There are millions of potential customers online and all you have to do is find them, or let them find you.
You've spent all this time writing and organising your content, you may have great quality content but you can't find a way to reach your audience or maybe even keep them engaged. Many businesses are under the same pressure to publish their content on a reliable publishing platform due to so much competition among companies.
You need to find a platform that allows you to engage with your customers and allow your customers to be able to access your content easily.
Factors to look for in an Online Publishing platform:
Easy Access to your content
Can your customers access all the important information about your business? Does your website or chosen publications have a suitable layout that is easy to navigate around? It's important for a company to have their content made accessible to the public, it will make a big difference to their experience with you as a business. An accessible platform will be easier for everyone to use and shows that you care about your clients.
Easily Shared
Through the use of your chosen online publishing platform, can you easily share the content you've created? Even more important, can your customers share it? If so, your content will be available to all users on many different devices and social media sites, people will be able to click on your site or content with the touch of a finger increasing traffic to your site.
Information in One place
Can customers find all the information about your company in one place? Your customers will not take the time to research and visit all your different sites and social media accounts to gather information, they will want to have it all in front of them or they will move on. They just don't have the time.
You, as the seller have to make it easy for the potential consumer to gather what they want to know about the product being sold or the service being offered.
Here at 3D Issue you can create a hub to hold all your online content in one place. Your customers can access your blogs, Facebook, Twitter and trending news. When you update your online sources the hub will update itself automatically and reach your audience on all devices.
We also have created digital flipbooks and publishing apps for your customers to enjoy. This amazing publishing and marketing tool allows your content to come alive and provide your audience with the latest news.
If you would like more information on our Flipbooks, apps or Hubs contact us here at info@3dissue.com.
By Georgia Keys