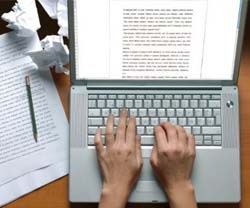 An essay? Really? This is quite the tale.
As the title says, you (yes you) can become the owner of your very own local newspaper( assuming that you live in Hardwick,Vermont or that are willing to permanently move there) by simply writing an essay.
The 71 year old present owner, Ross Connelly who has owned and run the Hardwick Gazette for the past 30 years has decided to go against the contemporary means of terminating the ownership of a newspaper (that is by selling it), instead he wants to hold an essay competition to determine the best candidate.
Connelly refuted in a recent interview with quartz the Hollywood myth that "running a small town newspaper is a lark" and that you "smoke a pipe all day" and explained that it is a big responsibility. Therefore he wants to find someone who is capable of tackling this important duty.
The rules are simple really. Those who wish to enter, must submit a fee of $175 and an essay- capped at 400 words- about the entrants skills and "vision for owning a paid weekly newspaper in the new millennium".
Even though he would potentially get more money from the conventional way of selling it he wishes to give his business to a worthy owner. He is requiring at least 700 submissions by the deadline to proceed with the contest, and capping it at 1889 in honour of the paper's founding year.
Connelly is of course keeping any profits, which will total $122,500 if 700 people partake and a hefty $322,325 if the maximum amount of people enter.
This is a wise way to both get rid of the business potentially making more than the newspaper itself is worth if he reaches the max and also ensuring its continued success by choosing the new owner.
Hopefully this will be a successful and prosperous venture for Ross Connelly and that he finds a successful heir to his kingdom that is the Hardwick Gazette.
Will you enter the contest?