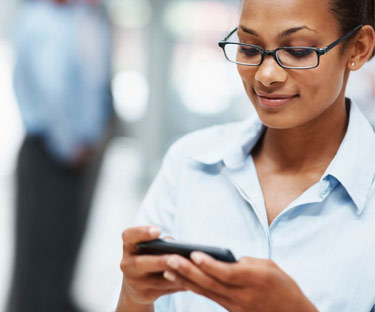 Liquid layouts must be an essential part of your mobile content strategy.  Content must be able to adjust to the resolution of any device that your user chooses to consume that content on. 33% of your existing audience is accessing your content on mobile devices.  Over the next couple of years it will be the primary channel for consuming your content so it is essential that your content conforms to the concept of liquid layouts.
The mobile channel is the future and you can no longer rely on the user to consume the content based on your design preferences.  Today we, as publishers, ask our digital audience to consume our content in the manner that we choose.  This is primary based on the rules of print layouts, fixed width and height with large resolutions.  We are trying to apply the rules of the old channel to market (print)to the new channel to market  (digital distribution).
The problem is that we are forcing the readers to pinch, zoom and pan to read our content and this distribution is weakening that platforms efficiency in delivering that content to the reader.  Blogs do not adjust to suit different resolutions. You need to be embracing technology that yields a higher click through efficiency as your audience migrates in larger number to mobile platforms.

Liquid layouts means designing your content responsively.  Allowing your content to automatically adjust to the resolution of the device that the user chooses to consume that content on.   Tools like Content Hubs allow you to achieve these results without adding extra resources or skillsets on your team or their existing marketing channels.  Simply tell Content Hubs where your content is located and Content Hubs  will analysis your source and collect your content in an instant.  If, for example, you entered the url of your main site.  Content Hubs will try and find a blog or RSS feed on your site as this is traditionally the location of your latest news.   If it finds a feed it will then collect all of the articles from that feed.  If there is no feed, then it will look through your homepage and analysis the network of links on that page to find other articles for collection.
It does all of this in a matter of seconds.  Within a few moments, Content Hubs will have automatically collected all of your articles and published them into an interactive hub that will automatically adjust to suit any device.
Try it today for free!