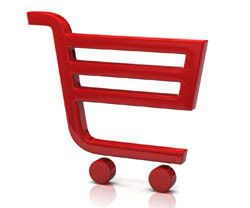 3D Issue Version 6.2 has launched which we blogged about earlier this week. This newest release of 3D Issue has broadened the scope for digital publishers using 3D Issue.
3D Issue first introduced its innovative, enterprise-class platform in 2005 and continues to set the standard for digital publishing solutions. Today, 3D Issue power more than 6000 publishers across more than 150 countries around the globe.
The new features in 3D Issue Version 6.2 allow websites with e-commerce platforms to add the option to their publications too, our philosophy is that if you don't profit we don't either. As many publishers will now providing a combined e-commerce platform with a digital publication is paramount.
So what will Shopping Cart in 3D Issue allow me to do? The option will allow readers to click on a shopping cart button which will then add this product to the shopping cart on the check-out page.
1. The first step is to decide if the reader option is available via button or hotspot
2. Assign a product Page URL
3. Assign a Shopping Cart URL
4. Select your advanced features, including rollover text and size
5. Note our new Rotation option!
The full feature options are outlined in the image below, the essential feature here is reader convenience.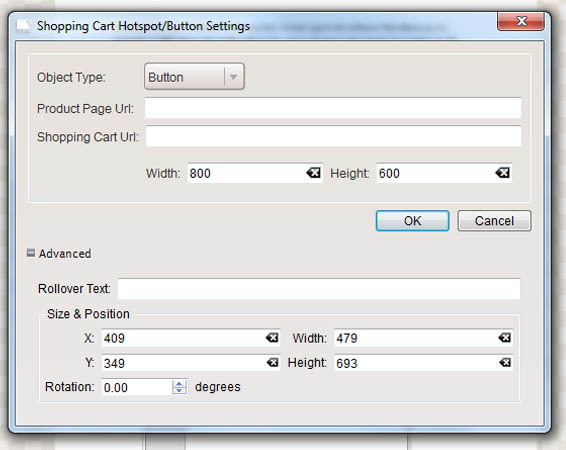 So what are the benefits for the new functionality in Version 6.2? The most important is that the reader can build a full shopping cart as they progress through the publication. Once ready they may then check out in the normal way and pay for the goods.
We expect that this new feature shall broaden the functionality of 3D Issue for many of our customers old and new alike.


To upgrade today e-mail sales@3dissue.com or why not tweet us? @3dissue and we will send the details pronto!
Watch the shopping cart tutorial video here.