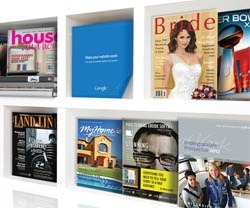 The digital magazine publishing sector is characterised by frequent developments to enhance the audience's reading experience via innovations. In the past few years, digital publishers have welcomed new tools delivered by technological advances to enrich their publications. Some of the most outstanding innovations include publishing for a cross platform audience and creating apps to provide readers with a quick access to digital publications.
What kind of publishing innovations can we expect in the future?
Our blog today deals with a research on developers' preferences regarding the development of apps for cross-platforms and what this might imply for digital magazine publishing.  Techcrunch.com reports on the 2013 Global Developer Survey commissioned by Kendo UI with the participation of 5,000 developers who work for small and medium businesses (51%), start-ups (29%) and enterprises (20%).
According to this article 'The purpose of this survey is 'To understand how developers are working with HTML5 plus other platforms and what kinds of apps they are developing'. Some of the key findings reported by the participants include:
– 50% of developers reported that they developed apps using HTML5 in 2012
– 15% of developers said they would prefer to use a native-only approach.
– Most developers said they were interested in developing for the following platforms: Windows 8 (66%), ChromeOS (47%) and Blackberry 10 (13%)
– They ranked the Windows 8 and Windows Phone 8 as the easiest platforms to work with Android falling in the middle.
– Most developers also reported that the most important modern web technologies in their own opinion include forms and validation, databases and flexible layouts.

According to the article, these results could be biased toward HTML5 since the participants were likely already interested in HTML5 before they took the survey and their preferences do not necessarily mean that new developments will take place accordingly. As more innovations unfold in the near future, it is uncertain what shape or form they might take, but one thing we can count on is that apps will certainly be an important part in the digital magazine publication.
The possibility to publish in multi-platforms via digital publishing apps can open up new and effective channels to increase distribution. 3D Issue provides you with the great opportunity to create apps for iOS, Android and Facebook; all you need to do is download our trial version for 14 days; you can also attend a live demonstration to watch how our team create a digital magazine from scratch including a step by step guide to create apps.
By 3D Issue