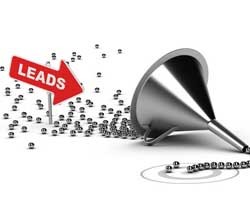 People are constantly surfing, sharing and shopping online.
When a person or company shows interest in the product or service a business is providing we consider them a lead.
Nowadays businesses are under more and more pressure to generate leads, but it can be a struggle within this big online market to get noticed.
But don't worry there are measures you can carried out to help increase your number of leads. In fact, this process is one of the most important ones for your business so it is critical that you have a strategy.
In your marketing strategies consider:
Layout
Maintain an easy layout for customers so they can find your information easily. Potential customers will not keep scrolling until they find what they are looking for, you need it to be easily found for them.
Be as helpful as possible to your clients and assure them you are always available to talk to them and answer any of their questions.
Blogging
Starting a blog is a great way to get your news out to the public and it's a fantastic and effective way to generate leads too.
Have a content schedule and try writing at least one blog a day. Get customers involved and ask them what they want to hear. Is there anything you could write a blog on that would answer their questions?
Bear in mind though, that once you get leads your job is not over, you have to maintain those leads. Those leads are not customers yet, they are waiting for content that will persuade them completely and make them convert.
Keep your customer focused. You can get in touch with other bloggers, send them your product and ask them to write about it, their viewers can then learn about your offer and will bring them to your site.
Video Marketing
Another excellent and creative lead generation strategy is the creation of a promo video.
You could create an introductory video about your business and place it on your landing page to hold your audience's attention. Keep your videos short and sweet to avoid your customers getting bored.
For more information on video marketing read one of our previous blogs "All your video marketing questions answered".
Newsletter
As you already know, newsletters are a form of marketing. They are usually digital publications that are regularly distributed to clients through their email.
It's a great opportunity for businesses to get their subscribers attention, communicate and advertise.
Newsletters can help promote your business. If customers have signed up for your newsletter they are clearly interested in what you are offering, so make sure that your newsletter provides useful content that maybe includes tips on how to use your product.
Flipbook
If you are looking for a more unique approach that will make you stand out among your competitors, try 3D Issue's Flipbook.
This digital publication software allows you to bring your content to life and reach the public on all devices. You can choose your layout, including audio files, images and colors.
Learn more about our Flipbooks here.
Sharing your Content with Customers
Let customers engage with your content. Share your content on social media sites, such as Facebook, Twitter and even Google+ and Linkedin.
Get your customers involved. By targeting social media sites you can gather information about your target market and discover what interests them.
Sharing your content on social media will attract visitors to your site. If they enjoyed your content, they will share on their own social media accounts and therefore generating more leads.
Connect with your customers. Generating leads is all about keeping your audience in touch with you.
I hope you found this blog helpful. We would love to hear your thoughts, or if you are interested in our Flipbooks feel free to contact us at info@3dissue.com.
By Georgia Keys