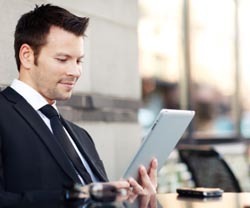 Before you launch an online magazine, it is vital to find out more about some of the key elements that can ensure your success in the digital publishing world. This blog aims to provide you with some key elements to take into account in the process of creating your publication.
Your content is the 'heart of your publication': The foundation of an effective reaching publication is the quality of the content. No matter the level of interactivity used in your digital publication if the content cannot engage your audience; the extra features will not have the expected results. SEO is also an essential aspect to consider when working on your content. Check out the titles, subheadings and your content to optimize your SEO and make sure you are using the key words as often as possible. Finally, you can also consider focusing on niche editions and provide insightful content on particular areas of interest with an engaging approach. Last but not least, make sure you to comply with copyright procedures to protect your content.
Establish approaches to reach your digital audience: Make the most of social media to make your content available to a wide audience. Work on a plan to present your content in an interesting way adding interactivity such as audio, videos and web links. Always keep in mind the value of you advertisers so implement strategies to include them in your digital publications through web links and send visitors to their web sites too!

As a result, working on the quality of your content and setting realistic but challenging objectives on how to reach your target audience are essential elements in fostering the success of your online magazine. If you have any comments or doubts on the points covered in this blog, please drop us an e-mail at sales@3dissue.com
By 3D Issue