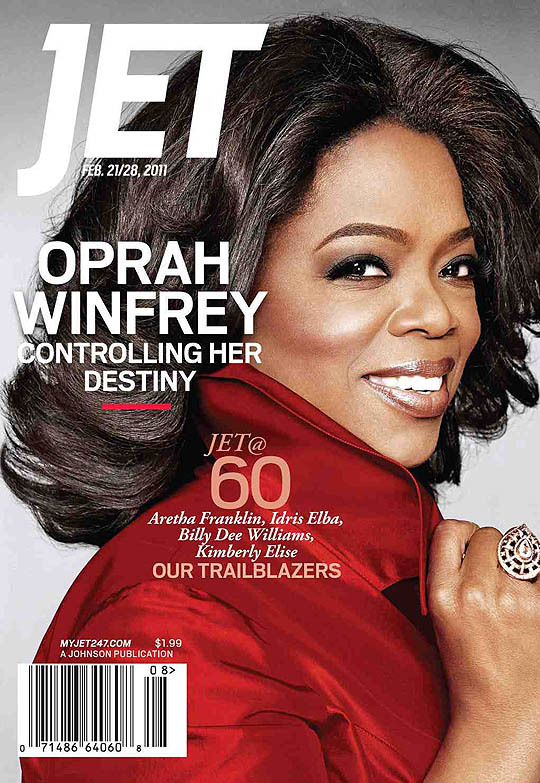 After having talked about the digital magazine Empire and its success in the business at the end of April, it is now the turn of another prestigious magazine to join the digital format. The 63 years old magazine JET, the well-known African-American publication is officially transitioning over to a digital edition at the end of next month (June 2014).
When asked the reason for this change Linda Johnson Rice (Johnson Publishing Company chairman) said:
"Almost 63 years ago, my father, John Johnson, named the publication JET because, as he said in the first issue, 'In the world today, everything is moving faster. There is more news and far less time to read it. He could not have spoken more relevant words today. We are not saying goodbye to JET, we are embracing the future as my father did in 1951 and taking it to the next level."
The magazine will be releasing a new issue every week and provide readers with daily news updates through their new app, returning to their former weekly publishing schedule.This new format will allow them not only to reduce costs, but also to include video interviews, 3D charts, photos along with all the content that now is available in the print edition.
Although they have been publishing a digital version for some time now, they only have about 10.000 digital subscribers and recognise that it will be a challenge to shift their print readers to digital.
"We've got to walk our readers through this, and we've got to mourn that it's not in the same format," Rogers said. "But at the same time, once they see it, once they get familiar with it, they're going to love it."
Obviously, when you have a stablished audience that is used to a certain type of format making that big a change can seem a little daunting and therefore, a lot of questions may arise: will I be able to retain my customers? will they like the new format? will they be upset with the changes?

Not a single business wants to loose customers and understandable as this concerns may be, what many fail to see is that as long as you provide your audience with what they are looking for you don't necessarily need to worry. Yes, it could take them some time to get use to it, but once they've seen the new features, the new ways of interaction, the extra content that they have access to and the new added value,  chances are they'll feel more connected to your brand than ever before.
Changes, no matter what, are often "scary", but in order to get the results you want you will need to implement some. JET has finally taken the bull by the horns and is determined to succeed. Are you?
Try the fully functional 3D Issue trial and take the first step to achieving your goals!