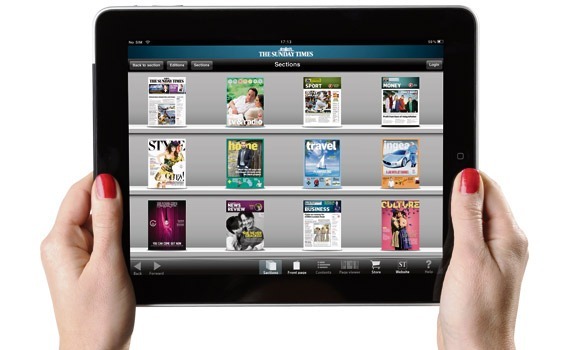 The emergence and growing popularity of tablets and mobile devices has changed the way many people consume media. Many companies and publishers are now joining the revolution to create mobile digital editions to cater for this growing market.
So how big is the iPad? Well to put into context, there have been over 84 million iPads sold, so a fair few!
Reading magazines, digital editions or news on the iPad provides users with a unique reading experience, they get to consume media when and where they want to. With a 8.8 satisfaction gained on a 10-point scale, the iPad was found to be the highest  satisfaction rate when compared with the Kindle fire and other Android tablets.
Business insider reveals that 46% of respondents stated that they use their iPad more than 2 to 5 times daily and 9.4%  of readers read their magazines every day via their iPad.
Digitizing your publication and enabling your readers to view it on the iPad gives them a chance to view the publication in a whole new way.

If you are looking to create iPad versions of your digital editions, 3D Issue actually makes this very straightforward for you. All you need is for your content to be in PDF format, you can then run it through the software, add any additional enhancements such as links, video and audio, then output the magazine in HTML5 format and upload to your site. Your readers can then access your content on their iPad or other mobile/tablet device when and where they want to read.
Check out this quick guide of some of the most commonly asked questions on creating iPad magazines.
Image is from the nice folks here.
By 3D Issue