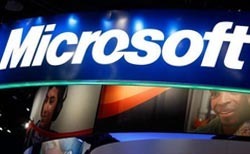 For years now we've become accustomed to the 'Designed for Windows' sticker on our PC devices – but will this latest move by 'big M' make these redundant at least for Dell?
News is circulating that Microsoft are now firmly placed behind the move to take Dell private. The deal is valued somewhere at the US$20 Billion mark. The key move here is one of horizontal expansion for Microsoft. Dell as one of the world's largest original equipment manufacturers has been at the forefront of Windows sales for quite some time.
Dell are also major proponents of Windows 8 – which will prove crucial in the development of the new OS.
If one thing is certain as we have learned over the past few years now, it is that device production in innovative forms is required to maintain customer base when it comes to manufacturers. 2011 was a poor year for PC sales as consumers move more towards tablet devices. Products and services are now focusing more on the web but consumer expects  top quality manufacturing and close integration of software and hardware.

The move has been indicated as one not seen since Hilton Hotels were taken over as mentioned alongside the details of the Microsoft move outlined at New York Times here. What could this mean for Dell?
It would seem apparent that Dell's focus on devices which are positioned as Windows 8 specific will continue consider Dell's latest tablet/laptop the XPS 12. With it's 'flippy' swivel screen it just screams "I'm a tablet too!"
If Dell's board is to move into private ownership then surely we should also see great new computers and tablets which will indicate a bigger shift – one that can build on that dedication to Windows 8.
Michael Dell the founder who started Dell from his college dorm room is expected to contribute his 16% stake in a buy-out proposal which is being put together by Silver Lake, the guys who sold Skype to Microsoft for $8.5 Billion 2 years ago.
One thing is for sure this move is one which will eventually produce some very desirable devices which are excellently integrated.
Remind you of anyone?