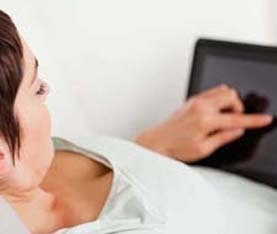 According to recent reports from the BBC, Apple is set to face growing competition from rival tablet manufacturers. Only two years ago when Steve Jobs launched the first iPad there was lots of uncertainty about its future. Based on their sales figures of circa 50 million units to date, up to this point Apple can rightly claim to be the leader in the market.
Can Apple's claim as king of the tablet market continue for much longer?
The answer to this question will really depend on future events the news is not all positive for Apple. According to technology watchers at the London media event, Apple has done just enough to remain in leadership. BBC News reports that most of iPads competitors come in the form of Google Android –powered devices, mainly from Samsung and Motorola.
Experts are keeping an eye on the Galaxy Note, which is sized somewhere between a tablet and a smartphone. Samsung has shipped more than two million units and the firm is targeting 10 million shipments by the end of the year.
Furthermore, Microsoft, considered by many as Apple's biggest competitor, has successfully launched the preview of its Window 8 operating system, which will offer users the same functionality on their PC and tablets.

Likewise, Time Magazine and Wired have reported that a Google-branded seven inch tablet may launch later this year at a lower price. Amazon's Kindle Fire has proved that there is a need to provide users with a budget –priced tablet.
Recently, Blackberry has released version 2.0 of its Blackberry Playbook software; which provides users with many added features such as fully-functional e-mails, contacts and calendar apps and the possibility to run Android software.
As some experts comment 'come Christmas time and the battle in the consumer space will certainly start'.
By 3D Issue