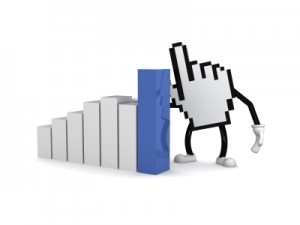 UKOM/Nielsen has released research stating that traditional media and information companies are becoming some of the top 50 most visited sited on the internet in January 2011.
This activity highlights the changes that have occurred in reading and searching habits. In Jan 2004 just 9 media companies featured in the UK's top 50 brand sites. This figure has climbed to 16 in January 2011, and this is all thanks to users spending more time on TV broadcasting websites like Sky, Channel 4, ITV as well as spending time on national newspaper sites like the Guardian News & Media, News International and The Telegraph Media Group.

It seems that as people become more confident and assertive in using the web they are transitioning from offline, hard copies to on line digital publications. So much money is being invested and pumped into media companies for their online editions in order to produce current, relative, catchy and quality content that readers are familiar with and trust.
This survey shows us that the top ten sites have remained comparatively unaffected and have been accompanied by the rise of social media sites. The top ten sites consist of MSN, Microsoft, Google, Yahoo, BBC, eBay, Amazon, YouTube, Wikipedia and Facebook.
By 3D Issue