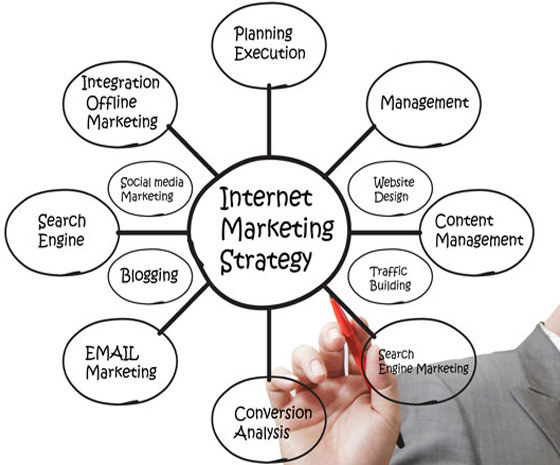 If you're reading this you're more than likely interested in marketing your business online in the best way possible. Advertising over the internet is a necessity for modern businesses, especially those who are trying to spread awareness and get the people talking. The internet is available worldwide, 24 hours a day, which is a great advantage as it could help increase your sales.
Internet marketing can be challenging, so it is important to use the correct strategies in order to be successful.
Know Your Customers
It's very important to research before diving into the deep end of the online market. Focus on your target audience, find out where your customers absorb their media from, find out who your customers are and get to know them, but most importantly how to reach them. Then you will be able to set up and design your website/ app in a way which will appeal to your audience. For example, teens would be more attracted to more daring colors which stand out or even use the colors associated with your brand. Maybe even try attaching videos or audio clips to engage your target market.
Once you have found your target audience make goals for yourself, but be practical. I would advise on setting a budget. While the traditional use of the advertisement was in print form and having to pay for it, the social media market is free, but can be tedious.
Competition For Content
The content you give to your customers is so crucial over the internet. And because the online market is constantly expanding you are surrounded by increasing competition. Consider the fact that people on the internet are browsing for the most reliable source of information about a business, there will be thousands of other pages they may click on if yours does not meet their standard. Therefore, your market must be at the top of their game, your brand must stand out from the crowd and by doing this you must have attractive content while still looking professional.
We provide an easy professional platform for you to launch your content strategy from by using a hub.
Knowing when to stop
The most important strategy for internet marketing is knowing when enough is enough. Email is the most rewarding way of marketing online. According to a recent study from the marketing research firm Ascend2, 54% of businesses via email as the most effective form of Internet marketing, but also 40% of businesses said websites and blogs, search engine optimization (SEO) and social media are also as successful.
It's knowing when to stop which is crucial. You don't want to be patronizing customers and being recognized as 'spam'.
Retargeting, if accomplished well can work in your favor, but many customers find having pop-up ads to your web browser constantly can be very off-putting. If you do consider retargeting use in moderation.
To build email newsletters, design a hub here.
A little can go a long way
Even the simplest strategies can be twice as effective. Your aim is when a customer searches a topic related to your business in the search bar for yours to be the first to come up.
• Use keywords that are regularly searched associated with your site into your heading/content to meet the most frequently searched words.
• Write blogs to keep your customers up to date – blogging is a free way to interact with your market audience.
• Be active on social media – don't forget to update and be active on your social media accounts, you can be active by sharing links to your blogs or leading them to your site.
If you take anything away from this blog, let it be that Customers, Content and Communication are key to successful internet marketing.
We are always available to answer any of your questions, simply contact us at info@3dissue.com.
By Georgia Keys